Brandi Savitt – October 3, 2013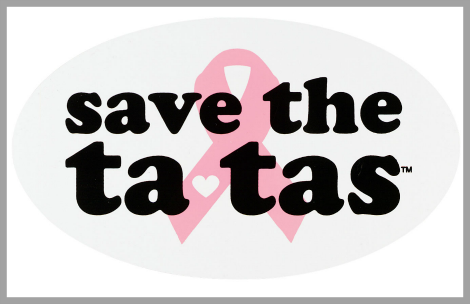 Take Your Health Into Your Own Hands
With the massive publicity push behind the cause, it is virtually impossible not to know that October is Breast Cancer Awareness month.  There is a ton of information out there about breast cancer available to women of all ages – which is fantastic. And with Angelina Jolie's announcement that she tested positive for the BRCA gene (and was therefore at high risk for developing the disease), she chose the most extreme approach and had a preemptive double mastectomy to greatly reduce her risk.
Making her personal decision public has made awareness of the disease higher than ever.  And while awareness may be the first step in early detection, knowledge is the second – and taking ACTION IS THE KEY!
Breast cancer is a disease way too close to our Fab & Fru hearts, and we want all the women in our lives to know that no matter your financial situation, YOU have the power to reduce your risk of this horrible disease.  While some of us may be at higher risk because we carry a gene (which is rare) or have a hereditary disposition, the BIGGEST risk factor in getting breast cancer is being a woman.
There are four key steps we can ALL take to reduce our risk of getting breast cancer or having a recurrence.  Most of these preventative measures also reduce your risk of other cancers and diseases.  And the best part – they will also help you look and feel younger for years to come!
Early Detection
Ladies, the truth is, we are far from finding a cure for breast cancer.  There are many forms of the disease – some more aggressive than others.  More and more, women under 40 are being diagnosed, and the biggest factor in saving lives is early detection!
This means it's up to you to be proactive when it comes to your healthcare. Talk to your doctor about whether you are at high risk for the disease, and come up with a screening plan that makes sense for you.  Regular breast exams with your doctor are key, and so is learning how to properly examine yourself on a monthly basis.
Unless you are at high risk, and need to be monitored sooner, getting a baseline mammogram and sonogram at thirty-five is an extremely important tool so your doctor has a better sense of your breast tissue. It's a comparative tool for the future.  Many doctors don't recommend a baseline before you are forty.  Ask for it anyway.  At that point, you and your doctor can decide if you are both comfortable waiting until you are forty to start your annual testing.
Another key in early detection: ask your doctor if you have dense breasts (most pre-menopausal women do).  Dense breast tissue makes it more difficult for a tumor to be recognized on a mammogram, therefore regular sonograms or MRIs should be added to your protocol.
The Importance of Exercise
I can't stress enough how many researchers and doctors talk about the significance that a regular exercise regime has on reducing your risk of breast cancer – and other diseases for that matter. It is not an alternative approach. Scientists agree that physical activity seems to protect against breast cancer in a couple of ways:
|
Print
Pages: 1 2