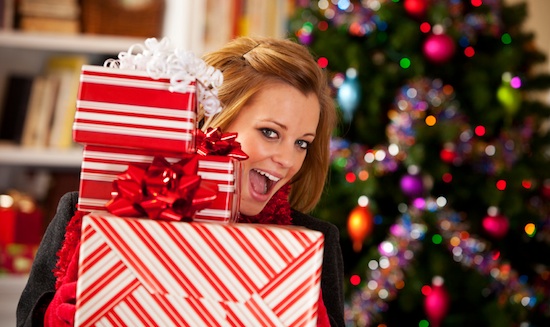 Last Christmas, Christina's sister, brother, two of their cousins and all ten of their children got together for the holidays.  And everyone showed up with gifts for each couple and each of their kids!
While many of the presents were homemade and inexpensive, Christina still felt it was overkill and totally unnecessary. However, other family members loved the abundance of giving and thought it was a nice tradition to introduce to the kids.  For them, it wasn't about money or quantity, but rather the thought and spirit behind it.  Christina totally disagrees, and she feels there should be no gifts exchanged for the adults, and the kids should do a Secret Santa or Grab Bag.
Now, with the holidays fast approaching, Christina's family is trying to figure out (mainly via some fairly passive/aggressive emails) what the gift giving consensus is for this year.  And let's just say the discussion is not putting any of them in the Christmas spirit!
So – what do you think is the best way to handle family gifting when expectations differ – especially when it comes to large families?  What advice would you give to Christina?  Tell us what you think!
|
Print