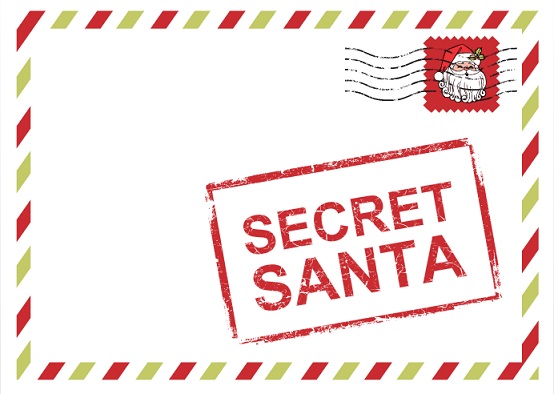 For the past four years, Darcy has organized the Secret Santa at her office. There's twenty employees (bosses included) , and rule #1 is – everyone must participate.
There are no rules on what you can give, but -  gag gift or not – you must put some thought into your present.  Meaning: if you don't already know the person well that you get as your recipient, you must 'secretly' do your homework and  find out something about them. The final rule – you can't spend more than $30.
While most everyone truly enjoys this office ritual, and takes it quite seriously, there were a couple newcomers last year who didn't really live up to the legendary standards. For example, newcomer John was Pamela's Secret Santa.  He found out she liked Juicy Fruit gum – so he bought and wrapped one pack  – kinda funny, but a pack of gum – really?  Similarly, newcomer Samantha found out Scott in accounting smoked – so she wrapped up a couple of matchbooks – and that was his gift…
This may have given everyone a good laugh if the others hadn't bought their Secret Santa recipients things like their favorite bottle of wine, movie passes, or a gift basket filled with their favorite afternoon snacks. In most people's minds, John and Sam significantly lowered the bar and took a bit of the spirit out of the tradition.
So this year, Darcy added a fourth rule: you must spend at least $20. Thinking this would fix the cheap-o-ness of some of the cynics, and make it fair for everyone, Darcy's solution seems to have created even more of an issue.. Now she has people saying that $20 is too much, and while it's okay to have a maximum, a minimum is not fair to those on a budget. Many people also feel that the quality of a gift has nothing to do with how much you spend on it (think homemade).
Is Darcy wrong to put a minimum spend amount on the office's Secret Santa? Or are those complaining, simply being cheap?  How would you handle the situation so it's fair and fun for everyone?
Tell us what you think!
|
Print