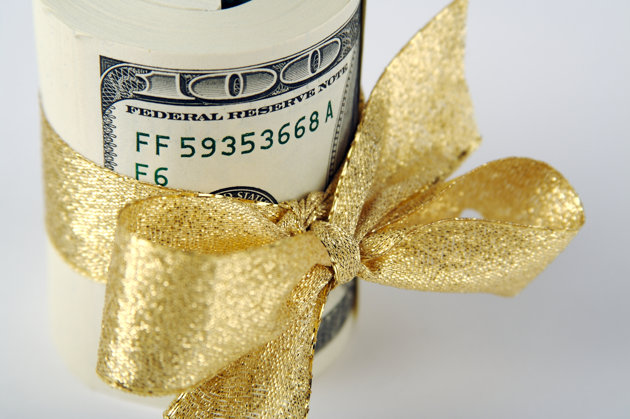 Like many of us, Kelly has a list of service providers who she depends on and makes a point of giving a generous bonus to at the end of the year – the super of her apartment building, the mailman, her nanny, etc. However, last week when she picked up her friend Elda at the salon before their holiday lunch, she was blown away when Elda told her she always gives her stylist a 50% end of year bonus.
At first, Elda was shocked that Kelly doesn't feel the need to give her stylist, her trainer at the gym, or anyone in the luxury personal service industry a bonus at the end of the year.  But Kelly was adamant in her feeling.  "It's simply too expensive to tip everyone", she said. To her, the unspoken expectation to provide an additional bonus to someone you tip generously throughout the year, or you pay big money to (like a personal trainer) on a regular basis makes no sense at all. In fact, Kelly argued that she feels, as a client who helps to keep said practitioners in business, that they should be thanking her in some small way – in the same vein of how her company thanks their best clients each year.
By the time she was done, Elda had no good rebuttal…
So, tell us what you think.  Does Kelly have a good point? Or is she missing the boat and the spirit of the holidays?
|
Print