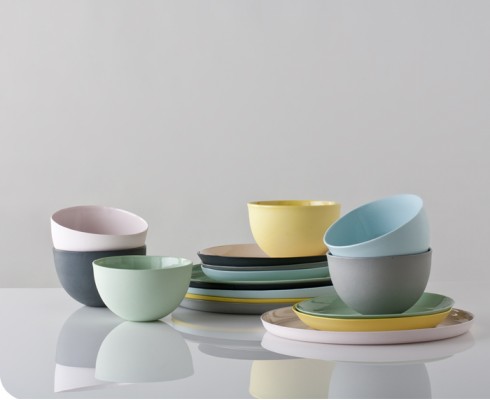 Melanie's wedding is fast approaching, and her five best friends from growing up have all decided to pool their money together to buy twelve place settings (there's 4 in a set) of her favorite pottery and dinnerware – MUD.  A potter herself, Melanie has been coveting the Australian porcelain for years, and friends can't wait to give her the gift.
With tax and shipping, the dishes came out to about $115 per person.  Lesile offered to place the order, collect funds, and facilitate the whole thing.  Everyone signed off, and Lesile put the order on her card that night.  But the next day, Jane called and said she was going to have to back out because she decided it was a little more than she wanted to spend…
Lesile is livid, and while everyone is annoyed, some understand Jane's dilemma more than others.  The problem is, with Jane out of the deal, it's $30 more each for the remaining four.  This is okay for some of the group, but it is putting others over their budget, and they don't feel it's fair. They feel Jane should find a way to make it work - it's the perfect gift after all.
Should Jane step up and stick to her word – even though she can't afford it?  Or should the group be more understanding and either cancel the order and get something else, or split the difference?
What would you do? Tell us what you think!
|
Print