by Stephanie Berenbaum – revised  January 14, 2014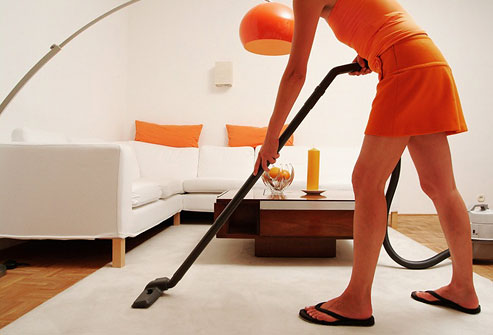 Our friend Cathy absolutely adores her cleaning lady, Mary.  She currently pays her $100 per week to clean her four bedroom home – and always looks forward to Monday nights when her bustling house is shiny and organized!
The problem? Like so many of us, Cathy needs to cut down on her household expenses.  So, as much as she hated to do so, she told Mary that instead of having her come once a week, she would like her to come every OTHER week.  With three kids – and a less than helpful hubby – Cathy was bummed about cutting back on cleaning help, but felt it was the prudent thing to do.  She looked forward to seeing her monthly cleaning expenses go down from $400 a month to $200 a month…
Mary told Cathy she understood her need to cut down, but – if she was only coming once every other week, she'd have to charge more than $100 per visit.  Her reasoning was that if cleaning had been building up for two weeks rather than just one, she'd have a lot more work to do in the space of one visit.  Though Cathy planned to clean the house herself on Mary's "off week", the reality is with three kids and work, she probably would have a hard time keeping up…
So – what would you do? Is it fair for Mary to want to charge more for a bi-monthly schedule? Or in this economy should Mary be more understanding of her employer's situation? Is there a compromise that could be reached? What would you do?!
|
Print