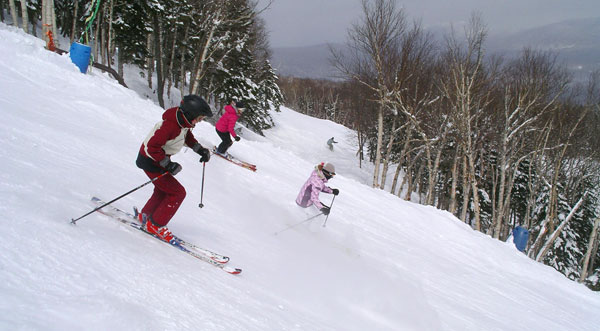 Our friend Nina recently went on a ski vacation with her family.   To save money, she asked if anyone had ski clothes her daughters could borrow – and her friend Lindsay came through with perfect outfits for Nina's two girls.  Nina thanked Lindsay profusely for saving her hundreds of dollars!
Nina and her family got back over the weekend, and promptly dropped off the borrowed clothes at Lindsay's house – along with a heartfelt, handwritten thank you note.
While Lindsay was appreciative of the note, she admitted to us that she thought it would have been nice for Nina to have dry cleaned the clothes before returning them.  There were no obvious stains, but after a week of wear and tear she had just assumed her friend would have them professionally cleaned…
Lindsay's husband thinks she's being petty, but some of her friends agree with her, and can't believe Nina just dropped them off the clothes without refreshing them first.
So – what do you think? Should Nina have cleaned them? Or perhaps bought a thank you gift, given the hundreds of dollars she saved? Or is a sincere thank you note enough?  Tell us what you think!
|
Print