By Brandi Savitt – Revised January 30, 2014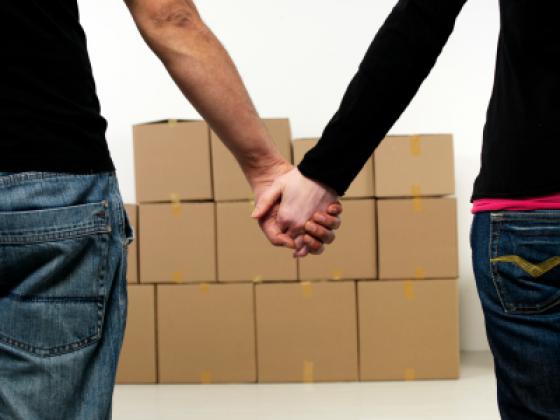 The Finances of Love
A couple of years ago, our friend Liz was on a business trip across country when she randomly ran into her long lost college sweetheart, Jared.  Both single – and both smitten – the two embarked on a long distance love affair on the fast track to eternal bliss.  A year later, Liz took the plunge, quit her job, moved to Boulder and into Jared's house. Could their story be more romantic?  All of us were just waiting for our wedding invitations to arrive.   But soon after Liz moved in, their movie-made romance turned ugly. The culprit? Money!
Taking the Co-Habitation Plunge
Are you madly in love and ready to move in together?  Living together is exciting, but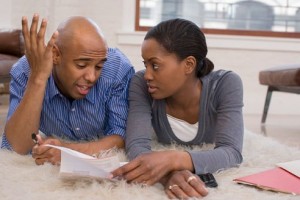 it's also a HUGE step.  So before diving head first into playing house, you and your partner MUST sit down and have a serious talk about money, expenses and the future of your finances.
Do You Have the Same Financial Plan?
Even if you're married, talking about money with your partner is not easy.  But just because you're not married doesn't mean you should avoid the topic altogether.  Sharing expenses with ANYONE, let alone with someone you are establishing a home and a life with, warrants a good sit down. In fact, it should be a REQUIREMENT!
How are the bills going to be split?  Who pays when you go out at night?  Are you getting a place together, or is one of you moving into the other person's home?  What happens if one of you makes more money?  The list continues…  However, the point is: if you want to grow together as a couple, you must be able to communicate and be open to each other's expectations on all fronts.
Keep Your Finances Separate
When I asked Liz if she thought it was a good idea for couples to open a joint bank account right away, she said: 'No way!"  Because she and Jared really believed that they were going to get married in the very near future, they agreed to split the big costs, but they were very loose about the rest – which got them into trouble.  And to this day, there is enormous resentment over who owes who what.
Liz feels that by keeping your expenses and your money separate, not only will you feel more in control of your own financial future, but it makes money very clear until you are ready to take that next step toward a bigger commitment.
|
Print
Pages: 1 2