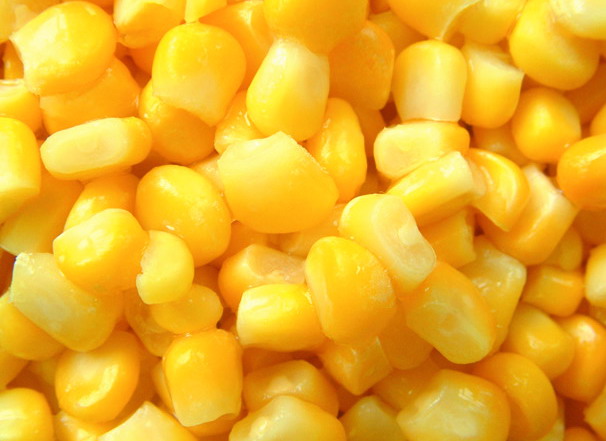 Fab & Fru Food
During the winter months, I am constantly trying to come up with comfort foods the whole family will enjoy.  Instead of reinventing the wheel, I recently rediscovered and an old favorite, and it's a total hit with adults and kids.  And did I mention – the whole thing costs under $3.00 and takes about 30 seconds to prep!
Before you get all judge-y about this coming straight from a can, let me assure you – I have made this for friends who are chefs and even they've been impressed with it!  In true Fab & Fru fashion, it's an elegant dish that costs next to nothing.
My mom found the battered piece of paper the recipe is on – we're pretty sure we got it out of the Chicago Anti-Cruelty Society cookbook about 25 years ago – we've been making it ever since!
Original Recipe by Jeanie Sandore
1 – 15 oz can corn niblets
1 – 15 oz can creamed corn
1 stick butter
1 egg
1 box corn muffin mix
Melt the butter. Drain the corn niblets. Mix everything together in an 8×8 casserole and bake at 375 degrees for 40 minutes.  That's it!  Because it's just a matter of mixing a few things together, this is also a great one to have your kids help you make.
As an added bonus, if you are traveling with it to a friend's house, it tastes just as good room temp as it does piping hot.  We hope you enjoy this corn-filled crowd-pleaser as much as we do!
|
Print