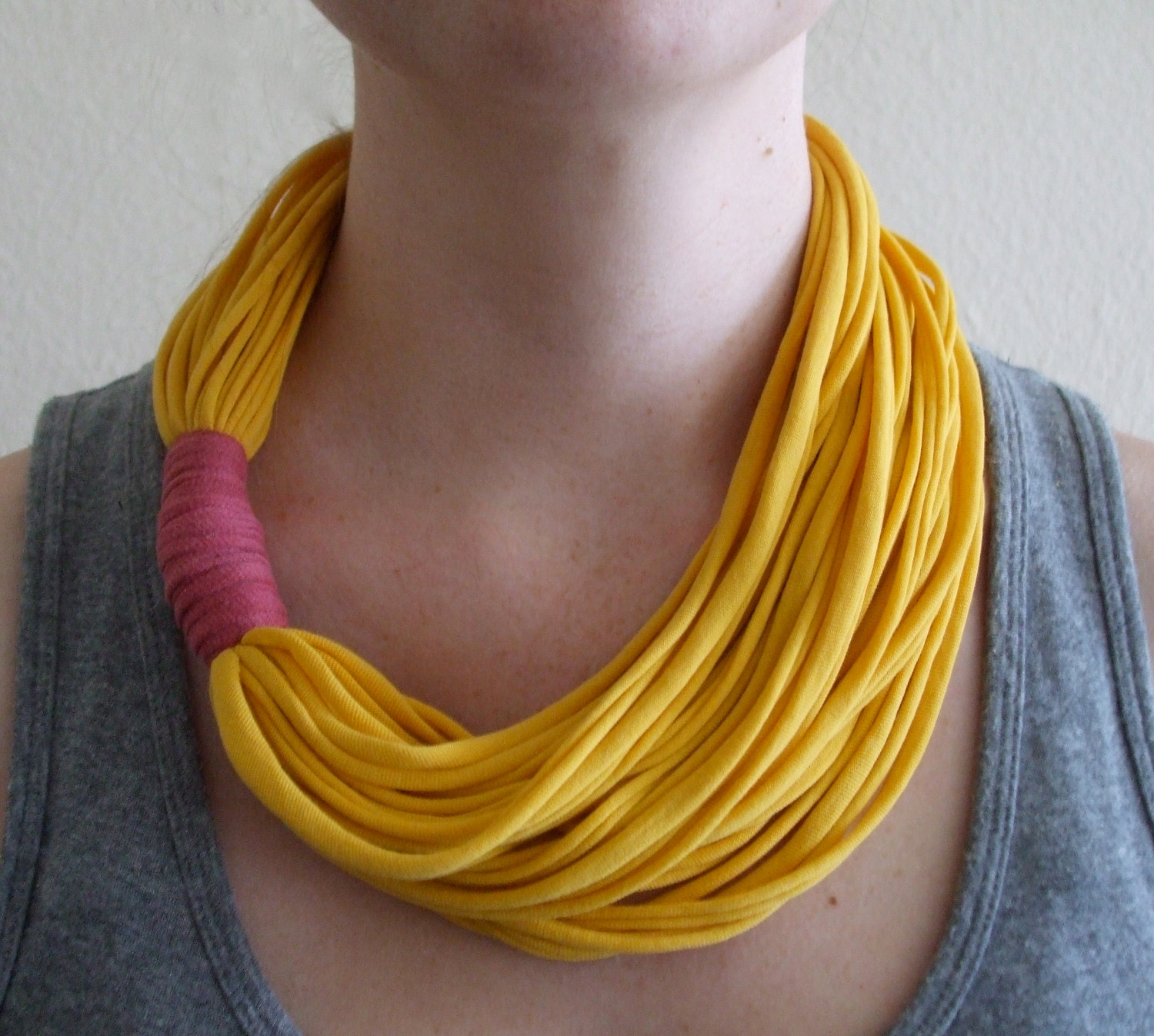 And a DIY Fashion Statement
A few days ago, my sister-in-law emailed me a link to Whole Living's – how to make a t-shirt necklace. This super cute and easy idea is an excellent way to recycle old t-shirts and turn them into a a stylish accessory that will jazz up any outfit.  So grab your scissors and your imagination.  It's time to get creative and put your own spin on this fun idea!
Tools and Materials
Soft cotton T-shirt
Ruler
Scissors or rotary cutter
How To:
1. Lay the shirt on a flat surface; cut off the hem and discard. Then cut the body of the shirt horizontally into strips/loops approximately 3/4 of an inch.
2. One at a time, pull the loops open and stretch until the fabric starts to curl. Stack the loops on top of one another so that all the T-shirt side seams are in the same spot.
3. Once you have the thickness you desire, wrap the seams with a scrap piece of fabric (about 6 inches long). You can use another fabric or a piece from the same t-shirt. Tuck the end of the scrap under itself – and voila!
|
Print