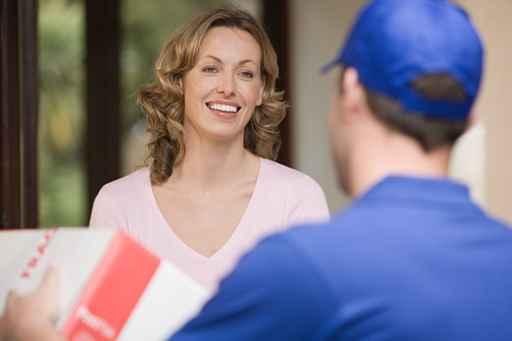 Last week when a delivery man rang Samantha's door, she didn't think twice about accepting a package for her neighbor Bonnie.  As soon as she signed for it, Sam texted Bonnie to tell her she was holding it for her.  Bonnie thanked her and said she'd be over by 3pm to pick it up.  The problem came when 3pm rolled around and Bonnie never showed up.  Sam was catching a flight that evening, and in the last minute chaos of getting ready, she forgot completely about the package – and more importantly – forgot to tell Bonnie that she would be out of town for the week…
When Bonnie called Sam later that night to apologize for not getting home sooner, Sam told Bonnie she was in Florida.  Bonnie freaked.  She had paid a hefty price to overnight a gift for her son's birthday the next day!
Sam apologized profusely. She had no idea that the package was such an urgent matter.  And then, out of the blue, Bonnie asked Sam if she would mind calling a locksmith to come and change the front door lock so Bonnie could get inside.  Completely shocked, Sam said no, and that she was uncomfortable not having a key to her own house. Bonnie became a bit more upset at this point babbling about money and having to go out and scour the town for this particular toy at the 11th hour.
Feeling guilty, Sam offered to pay the shipping costs for the package so Bonnie could return it when Sam got home.  Boonie agreed to her offer.
Should Bonnie accept Sam's offer to pay for the return?  Should Sam have done more to get Bonnie her package- like get her locks changed? Or is Bonnie being completely unreasonable?
When someone does a favor and makes a mistake – who should pay? Tell us what you think!
|
Print