What Do The Statistics Say About Us?
For the past few years, Allianz Insurance has been conducting fascinating studies on "Women, Money & Power".  And, earlier this month, they released a report of the findings from their 2013 study.  Let's just say that if you still feel like you have a ways to go in tackling your finances, you're not alone!
There's still a gap between women's desire to take control of their financial futures and their actually doing it.  But studies like this are a great shove in the rear to those of us who need to get our heads out of the sand and take action!
The study asked women what financial advice they would most want to pass on to daughters or granddaughters.  The top answer: "Don't depend on others for your financial security!" Yet, our actions don't necessarily seem to be in step with the advice we're doling out…
Just The Facts, Ma'am
According to the Allianz Poll…
Over 40% of women do not feel smarter today about finances than they did before the financial crisis of 2008-2009
49% of women fear becoming broke and homeless – and this fear runs through upper income women as well as lower income women
62% Express strong interest in learning more about finances and retirement planning, yet ….
62% also still do not have a financial professional!
Don't Be An Ostrich, Take Action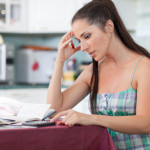 If you are one of those women who doesn't feel smarter today about finances than before the recession – don't be embarrassed – just do something about it!  The worst thing you can do is be lulled into a false sense of security because we're now in the midst of a perceived "recovery".  Just because your stock holdings are up again doesn't mean you are in the clear.
Starting down the road to financial empowerment can be as easy as asking your girlfriends if they have a financial advisor they recommend, or a book on retirement planning that helped them.  And of course our friends over at Citi have a treasure trove of resources online at Women & Co. It just takes a small step to get the ball rolling – and make a big difference in your financial life!
|
Print