by Brandi Savitt – revised March 28, 2014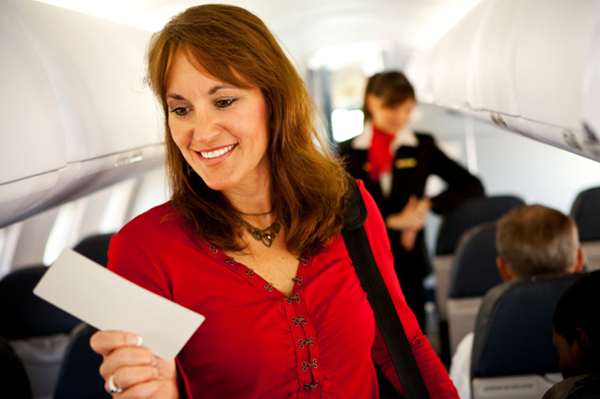 Up Your Status & Earn More Miles
If you're like most of us travelers, you are probably enrolled in several frequent flyer programs, and when you plan a vacation or business trip, you search for the cheapest possible airfare. This is a logical way of booking flights, but perhaps not the most strategic.  If your points are spread out over three different airlines, you might never earn enough miles for a free tickets or work your way up to get the benefits of premiere status. While most of us will never reach the 1 million mile mark like George Clooney did in Up in the Air, learning how to earn and maximize your frequent flyer miles, is the Fab & Fru way to travel – and here's how to do it!
Be Loyal to One Airline
While it may be impossible to fly every place you go using just one airline, it will behoove you to join the frequent flyer program of the airline (or two) that is most convenient to the places you typically travel.  For example, I travel to Europe a lot for work, and my family lives in Chicago. United is a great fit for me.  The more I fly with them, the more miles I earn that I can use towards reward tickets – not to mention earning premiere points that elevate my customer status.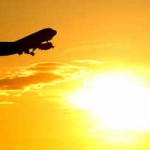 While there are typically several levels of premiere status on the major airlines, even the lowest level is worth the benefits of boarding early, free checked bags, and upgrades to business or first class.  Check out different airline's programs and perks.  They want your business, and they love to reward customers for their loyalty!
Give Out Your Frequent Flyer Number…
Even if you travel for work, and someone else pays for your ticket, give them your frequent flyer number to plug in when they book your trip so you still get the points. This goes for your travel agent and when using an online booking site too!
 Link Your Credit Card to Your Awards Program
Even if you travel just a few times a year, to get the biggest bang for your buck, try to link the credit card you use most to the airline you fly most frequently.  For cards where you can use your reward points towards travel, ever dollar you spend earns you even more miles.
If you are in the market for a new card, do your homework first and make sure to apply for a credit card that links to your favorite airline.  If you're strategic, you will maximize your miles in no time!
Avoid Traveling Last Minute
This is easier said than done in many situations.  But unless your company is picking up the tab, when we book flights last minute, we of course look to buy the cheapest ticket – which may not be on our preferred airline.  Whenever possible, plan your trips at least one month in advance so you have more choice of airlines when booking your flight.
Check out Brandi's March 2014 travel interview on HotelsCheap.org
Bon Voyage! 
|
Print