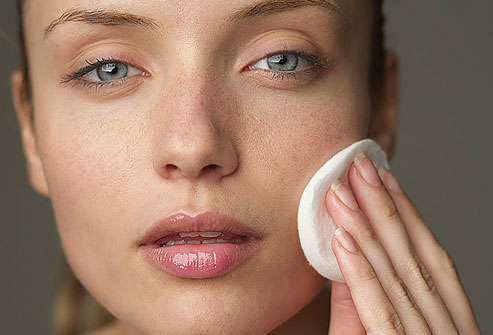 The Hard Sell
The other day, I was in a fancy department store.  I was there with a specific goal – to replace a favorite lip gloss of mine.  I rarely go make-up shopping, and was looking forward to a trip to the high-end cosmetics counter. Unfortunately, what I found in the beauty department were some very unattractive sales techniques!
I told the saleswoman – we'll call her "Ruby" – that I just needed a lip gloss, and let her know the specific brand and color.  She told me that she would love to do a quick mini makeover on me.  I said I didn't have much time – and only wanted to buy a lip gloss – but if she could work some magic in 5 minutes, I was game to see what she'd come up with.
A few minutes later I was covered in gunk, looking a good ten years older than my age.  And, of course, Ruby was calling over all the other salespeople to tell me how AMAZING I looked.  But that part was all ok.  I get it, her job is to sell make-up.  But it was her sales "pitch" that really put me over the edge…
Closing The Deal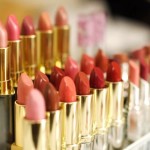 Ruby laid out all the products she had used on me, and told me what a "great price point" they were.  Mind you, the total of the 2 brushes, blush, glow-y highlighter, foundation, skin oil and lip color was well over $300!  But that was ok, too, given that I was in a high end store and they may well have been inexpensive relative to other products.
Things began to get ugly when she sensed my hesitation and abruptly declared, "Well – you don't have to buy all of them." My first thought was that I didn't have to buy any of them! Did I mention I just came in for a lip gloss?
Ruby stared at me, looking annoyed, and said "Well – which ones are you going to buy?" So, I replied, "I am going to buy none of them.  But I would still like the lip gloss." At which point it turned out she couldn't find the gloss I wanted and shoved another sort of similar one at me and told me to "buy this one instead".  I politely declined and thanked her for her help – and she rolled her eyes and let out an audible, annoyed sigh as I walked away.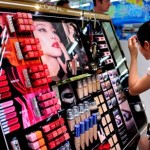 On my way out, I spoke with the cosmetics manager – and without mentioning names, told him about the unique sales technique I had just experienced.  The manager was horrified and we ended up having a nice chat and laughing a lot – after all, it's just lip gloss and not world peace we're talking about…
In retrospect, I am wondering – should I have spoken directly to the salesperson about my feelings?  Was I right to speak with the manager? Or is that sort of heavy handed sales technique to be expected and should I have just said nothing?  Fab & Fru wants to know – how have you handled high pressure sales situations? Or if you are a salesperson – what do you think of what happened?  We want to hear from you!
|
Print