by Stephanie Berenbaum – revised March 19, 2014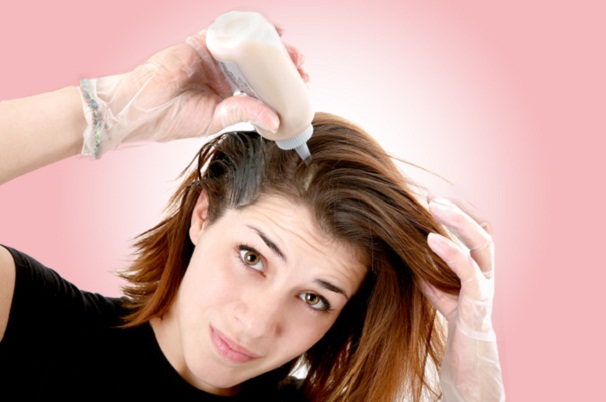 The Root Of The Problem
Are you up in arms about keeping up with the high cost of coloring your hair? From covering your gray to highlights and  lowlights – you may need a second job to afford salon prices. Luckily, we have some Fab & Fru advice from celebrity hair stylist Kim Vo that will help you stretch the life of your hair color – and the dollars you spend beautifying your locks!
It's A Wash
All the pros will tell you to stop washing so much!  Not only does it fade your hair color, but it dries out your hair and scalp.  For most of us, Vo says waiting 3-4 days between washing is optimal.  You can dampen your hair in between to help style but try forgoing the shampoo for at least a couple of days and watch your color savings add up!
Products with Punch
Speaking of shampoo, Vo says what is in your shampoo does matter – or actually what's NOT in it! When buying a colored-hair shampoo, Vo advises to buy products which do NOT contain sulfates or sodium chloride.  Many drugstore shampoos contain these chemicals, so we suggest a trip to Whole Foods to make your search easier.  Also, ask your stylist for a more gentle shampoo suggestion.
Get That Glazed Look
Vo suggests adding a once a week at-home glaze to your hair care routine.  Simply apply after you shampoo and it will heighten and reinvigorate your color.  Plus, it allow you to go longer in between colorings!  Amazon has great deals right now on Kim Vo Brilliant Luster Tinted Glaze, a favorite of many Hollywood A-Listers…
And some Fave Tips from the Fab & Fru Team…
SPF
Sunscreen isn't just for skin!  Adding some sun protection to your hair not only helps to de-frizz your locks, it helps protect color from the sun's rays.  Just smooth excess on your hair after you apply to your face or body.  This was actually one of our old hair care secrets when we were too broke to afford multiple beauty products — and it worked like a charm!
Pantry Primping
Another great D.I.Y tip?  Just look in your pantry!  A tomato juice rinse helps perks up red colors, while chamomile tea is great for blondes, and coffee does the trick for brunette shades.  - We're sure you figured this out, but please let the tea and coffee cool down before pouring over your head!
What are your Fab & Fru secrets for extending the life of your hair color?!

|
Print