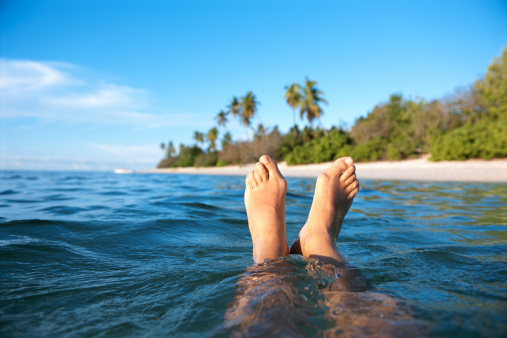 Tips from the Experts
After attending the New York Times 2014 Travel Show March 1st, Forbes contributor Richard Eisenberg posted some fabulous tips from the top travel gurus around.  Here are our Fab & Fru faves that will will help even the most experienced traveler save money and cut the red tape!
Call the Airline to Book Your Flight
According to travel expert Peter "The Travel Detective" Greenberg, "not all flight inventory is on the web".  It's only the inventory the airlines want to put online." To get an airline's lowest airfare, try calling the carrier instead of booking online" – even if they charge you $30 bucks to talk to a live rep, it may save you some serious cash.
Greenberg mentioned that one of his staffers had to fly one-way nonstop from Los Angeles to New York City the following morning. The lowest fare online: American's $809. Greenberg called American and asked if the airline had a "positioning flight" (when a carrier needs to get one plane from one city to another); it did, for $109!
Use Multiple Browsers before Booking a Flight Online
If you searched for airfares on a site but didn't buy a ticket, use a different browser or computer on your next visit or clear your computer's cookies and cache. Otherwise you may be shown a higher fare because you left cookies the first time and the site knows you're eager to buy, said Frommers.com Editor-in-Chief Jason Cochran.
As evidence, Greenberg said that in December he went online at 3 a.m. to find a New York City to Des Moines fare for a Wednesday afternoon in March. "It wasn't Spring Break, there was nothing going on," he said. Cost: $180. He tried again at 4 a.m. Cost: $220 – good old algorithms….
Call the Hotel Directly for the Best Rates
Call your hotel of choice directly rather than booking online or phoning its 800 number. "You can get more discounts from a phone call than from a website," said The New York Times' Frugal Traveler and Getaway columnists Seth Kugel.
When you call, ask for the manager on duty or director of sales, not "reservations," said Greenberg. "That's the person who knows that a wedding just canceled and the hotel suddenly lost 30 booked rooms," he noted. And when you call, don't just ask about rates. "Ask value-added questions: Can my kids stay free? Can they eat free? I recently had to rent a car in San Francisco and asked the hotel if I could get free parking and I did. The parking normally cost $42 a night. I saved $126 for three days; you won't get that kind of deal on the web."
Consider Alternative Lodging
"I love hotels, but they're rarely the most interesting place to stay and they're usually the most expensive," said Reid Bramblett of Reidsguides.com, who recently rented a two-bedroom apartment in Venice for $73 a night!
New York Times' Frugal Traveler and Getaway columnist  Stephanie Rosenbloom also noted that in the past year, Homeaway.com created a luxury division (Luxury.homeaway.com), where you can rent a beautiful home, a villa, even an island; in early March, the site had 1,406 choices around the world. "If you're having a family reunion for a dozen people, it's more affordable to rent a beautiful house than a hotel," she said.
But Don't Rent Someone's Home Until You Speak Directly!
"Legitimate renters are happy to talk to you," said Cochran. Skype or FaceTime conversations are best because you can then insist on seeing the whole apartment or house.
Currency Counts
Consider traveling abroad where the local currency has taken a dive. Arthur Frommer (of Frommer's guidebooks and website) sited examples: Argentina ("an absolutely delightful place for Americans to visit"), Australia, Canada, Japan ("notoriously expensive, but it has now become very, very inexpensive") and, due to political difficulties, Turkey ("it will be an unusually favorable country for Americans to visit in the months ahead").
But perhaps the biggest bargain of all (once you get there): Bali in the South Pacific. "The currency has plummeted 30%," said Frommer, who first gained fame with his 1957 book Europe On $5 a Day. "Bali had been inexpensive, and it's cheaper still. You can almost live there on $5 a day."
For more tips – check out the full Forbes article here!
|
Print