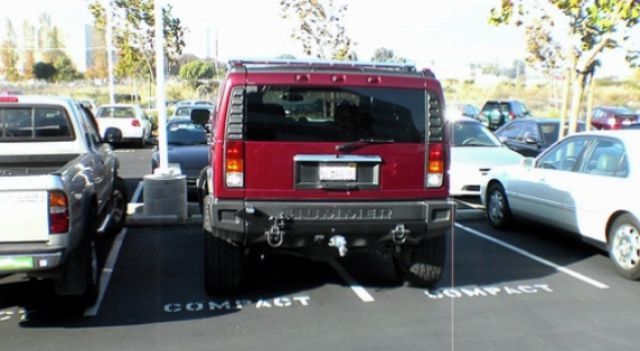 Our friend Dana's morning got off to a very frustrating start!  She was pulling into the parking lot of her daughter's school – of course running late – when she saw what looked like one parking spot left.  As she got closer, she realized that one car had actually parked over two spots – leaving the small space next to it unusable.
Rushing around, Dana left the lot to look for street parking – but couldn't find anything except a street cleaning zone.  Not wanting her daughter to be even more late for class, she took a chance and parked illegally while she ran her child into school. When she got back, there was a ticket for $58 sitting on her windshield…
The ticket made her even more upset at the person who had parked across two spots – so she ran into school, made a copy of the ticket, and left it on the Double Parker's car with an angry note, telling them how rude it was to take up two spots – and that she had gotten a ticket because of it.
Now, the parking lot story has turned into a bit of a "thing" at school.  While no one thinks it was right for the Double Parker to take two spots, some of the parents think Dana overreacted, since no one forced her to park illegally.  Now, the Double Parker is feeling bad and wonders if she should cover the cost of the ticket, just apologize without offering any money, or perhaps say nothing at all!
What would you do? Tell us what you think!
|
Print