by Brandi Savitt – updated April 21, 2014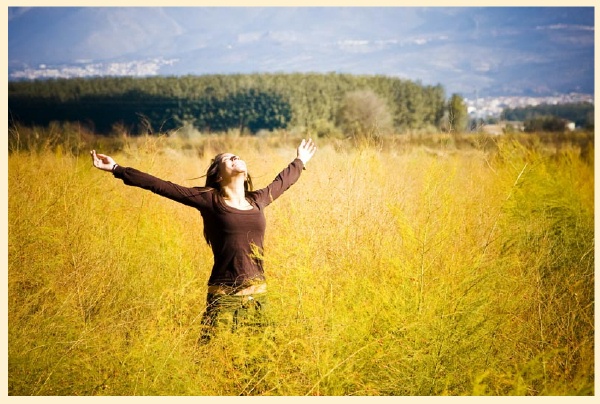 Choosing Happiness Over Money
Many of us fantasize from time to time about quitting our jobs (and our lives) and escaping on an exotic adventure to start anew, right?  But then the practicality of life and need of money usually jolts us quickly back to reality…
Melanie's Story
Two years ago, 37 year old Melanie filed for divorce from her husband of five years – and the ambitious young lawyer found herself at a crossroads.  While she was reeling from her failed marriage, and panicking over her ticking biologic clock, Melanie was also working endless hours to make partner at her firm.  And the week her divorce became final, Melanie was asked to become partner…
Buy In or Bail Out?
Finally, everything Melanie had worked so hard for professionally was paying off.  But somewhere between her marriage ending and getting promoted, Melanie realized her happiness depended on her changing her life – completely.   Instead of using her savings to pay her buy in to become partner, Melanie did something radical – she quit the firm entirely, emptied her bank account and moved to a small town in northern Spain known for it's vineyards!  She had always dreamed of working on a vineyard and learning about wine production, and she felt now was her chance…
Eat Pray What?
There wasn't a person in Melanie's life who didn't question her judgement or worry for her future.  When she got married, all she wanted was financial security and a career to bank on.  What was she thinking?!  Throwing her life's work away to learn Spanish and pick grapes?  Her mother even asked her "does every newly divorced woman these days need their Eat Pray Love moment to find themselves?"  But Melanie didn't care what anyone thought.  She didn't just want to change her life – she had to.
What Would You Do?
So, if you were at a major crossroads in your life, would you play it safe or dive head first into the unknown?  Was Melanie foolish to risk her nest egg on an uncertain and non-lucrative future? Is life too short not to be living the life we want – even if it means not having a lot of money?  When making life decisions, is it more important to follow your gut or follow the paycheck?
Tell us what you would do!
* Where is she now? Melanie now lives in Chicago with her boyfriend and their baby daughter. She bought her first house, is an emerging sommelier and an expert in Spanish wine. 
|
Print