The Hard Sell
I got a call from my friend Ali the other day – who told me about a really negative experience she had at a really high end store!  And her tale was a great reminder of why it pays to wait before you splurge …
Ali had just gotten a promotion and decided to invest in a luxury handbag.  And I say invest because this particular bag cost way more than she had ever spent on a purse – but it was extremely high quality and she knew she would have it forever.  So, she went to the Beverly Hills "Fancy Bag" store to look for her purse.  (BTW – we're all for investing in a fabulous bag – if you can easily afford to pay for it in cash, that is…)
Impulse Control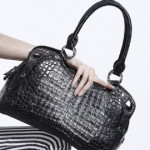 A glamorous saleswoman welcomed Ali into the elegant store and gave her a tour of their beautiful bags.  Ali found a style she loved, but didn't see the color she was looking for, and asked if it came in colors other than the ones they had in the store?
The salesperson told her it only came in the colors she had in the store – and went on to explain to Ali in great detail about how the designer only produced specific designs in specific colors which he personally chose. She then added that the bags were selling out fast so Ali should try to decide soon before they were all sold out.
Though Ali almost splurged on the spot, she decided to go home and think about it for a night.  It was a LOT of money, and she wasn't even going to be able to get her first choice color.  Plus, the store only gave store credit for returns – not refunds…
Good Things Come To Those Who Wait
Good thing she waited. When she got home she went online and discovered that the designer's website not only offered full refunds for returns – but also had the style she wanted in many more colors than they had in the store!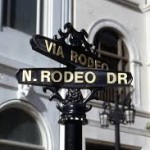 Ali called the store back and spoke with a manager, who admitted that her employees knew about the additional offerings on the website, but since it's "a totally separate thing" (ie – their salespeople don't get commissions for website sales) they just "don't really promote the site".
Ali pointed out that the salesperson actually lied to her – and told the manager she would be buying her bag elsewhere. She ended up ordering the color she wanted off the website – and is so glad she didn't impulsively buy one in the store!
The moral of the story?  For many reasons, it's always a good idea to wait before making a major purchase.  Even when dealing with an honest salesperson, you should still give yourself time to really think before splurging. It's especially easy to feel pressured in a high end environment, so promise to yourself to wait a day before pulling out your wallet – like Ali, you'll be glad you did!
|
Print