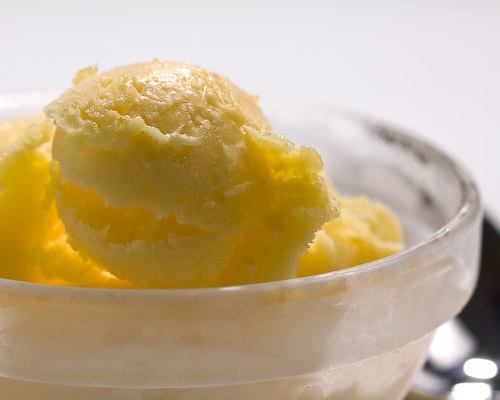 Check Out This Drunken Dessert
My sister and brother in law always come through with Fab & Fru ideas for entertaining.  Their DIY recipe for "Spiked Sorbet" is perfect way to finally welcome summer!  And it's much less expensive than buying gourmet sorbet at the grocery…
You can of course omit the alcohol for those who prefer it that way.  This recipe is so cheap and easy – all you need to do is:
1) Buy a can (or cans) of fruit in heavy syrup (make sure of the heavy syrup – this won't come out right with light syrup or juice)
2) Dump all of it (fruit and syrup) into a freezer safe container and…freeze it – yes the fruit and the syrup
3) When it is frozen, put into a blender and mix until sorbet-like in texture.
4) To spike it, simply add your favorite liquor to taste – delish and refreshing!  Car and Ian particularly love doing this with fab, exotic canned fruits they find at their local Chinatown market such as lychee and guava.
Many thanks to Caroline Laskow and Ian Rosenberg for this Fab & Fru – and refreshing – dessert idea! 
|
Print