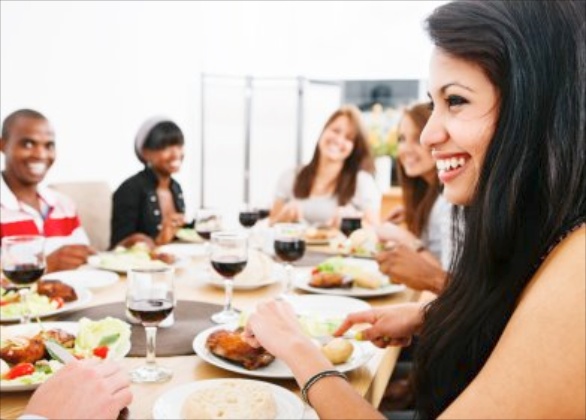 Our friend Cathy loves to entertain.  She recently had her friend Becky over for a dinner party and was surprised when Becky showed up empty handed!  But that's not the whole story…
Becky did indeed ask Cathy "What can I bring?" to which Cathy cheerily replied, "Nothing – just bring yourself!" So, Becky did as her hostess instructed and showed up empty handed.
Apparently, Cathy thinks that even if you tell a guest to bring nothing, they should still bring some sort of small thank you or hostess gift as a courtesy.  Half of our friends think Cathy is insane – after all, how can she take issue with Becky doing exactly what she told her to do?  But the other half of our friends think she has a point, and that no matter what the hostess says, it's rude to show up empty-handed.
So, what do you do when a hostess says "just bring yourself"? As a guest, should you take her word literally – or should you always show up with a little something?
Tell us what you think!
|
Print