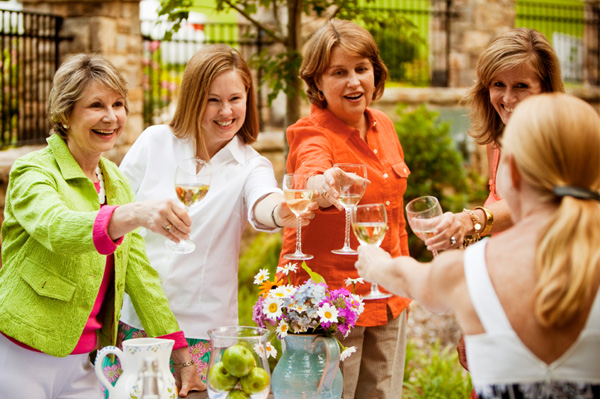 Thomas and Jackie live in the same city as both of their mothers. Typically, this is a huge convenience when it comes to the kids and family events, but this upcoming Mother's Day weekend has turned more into a bit of Mommy Dearest mayhem…
It all started when Thomas and his brother Rich decided, instead of doing the breakfast in bed thing for their wives and then traveling around Chicago to visit their mom and in-laws, the two brothers would take everyone out for brunch – together. The guest list includes: their mom and dad, their wives, both their mother-in-laws and their combined five children.
The brothers picked a hotel in the suburbs close to Rich's house that is known for its spectacular (and pricey) Mother's Day spread. Thinking that their wives would be thrilled to only have one event to go to this weekend, the guys proudly sent an email invitation inviting all of the women. But when Thomas got home that night, Jackie did not seem all that overjoyed by his gesture.
Not only does her mother despise Rich's mother-in-law, Jackie was really hoping to just spend a day at home relaxing in the garden. Instead, she'll be driving 45 minutes to the suburbs for a potentially drama filled brunch with her in-laws.  While she knows that Thomas is trying to be thoughtful – and believes he thinks his plan will make their lives easier – she sees the whole thing as a lazy and expensive solution to make HIS life easier.
Should Jackie tell Thomas how she really feels and suggest he cancel the brunch? Or should she give up her day and just suck it up to keep the family peace?
What would you do?  Tell us what you think!
|
Print