by Brandi Savitt – June 23, 2014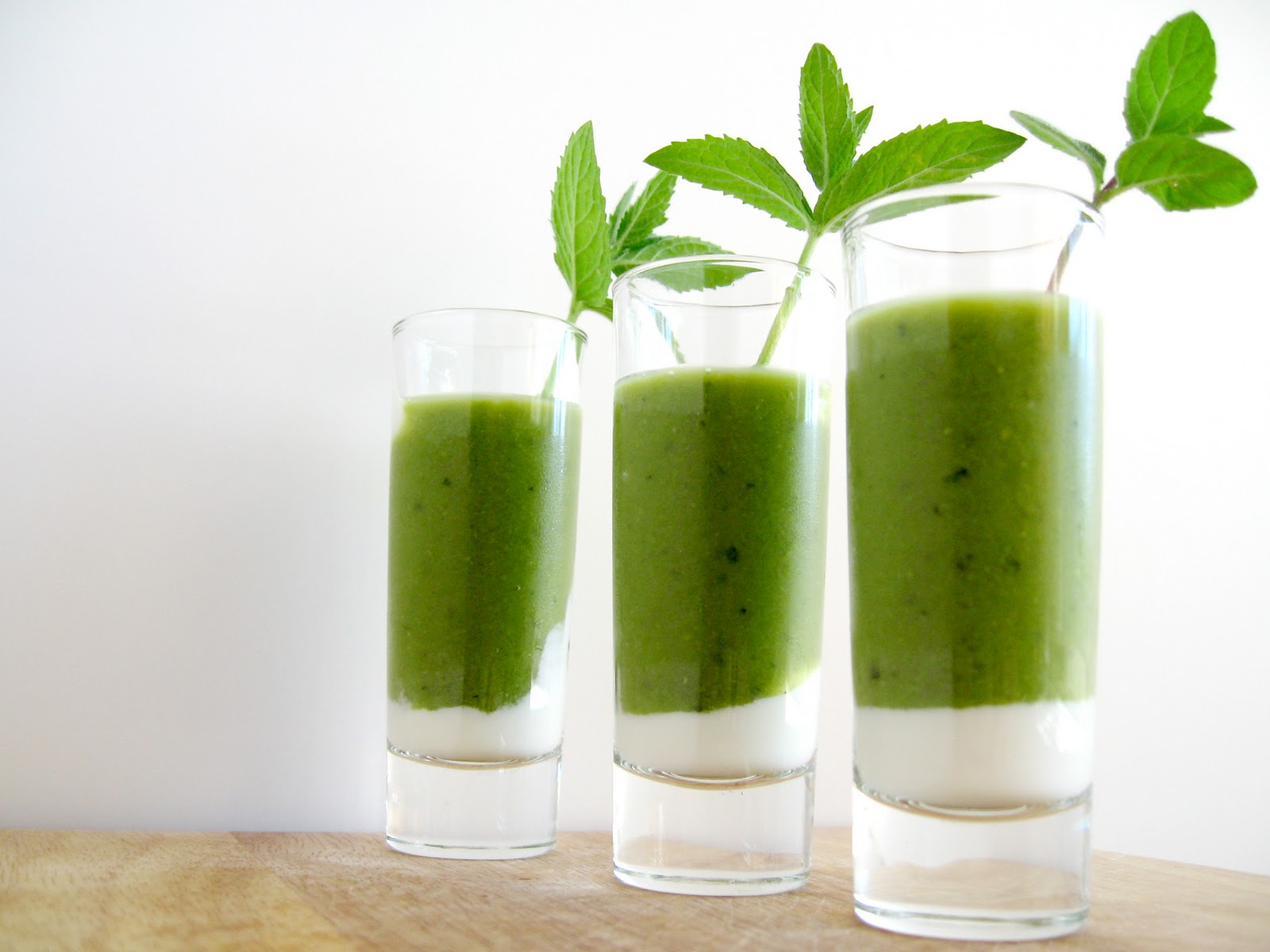 Raw. Vegan. Delicious.
This summertime delight couldn't be easier to make, it's deceivingly healthy and absolutely delish! Serve it as its own course or as an elegant and refreshing amuse bouche at the beginning of your 4th of July feast or summer picnic.  Either way – you're going to just love our sweet and savory recipe! *It is also dynamite heated up, so don't be afraid to enjoy either way.
2 bags organic frozen peas, thawed (10-ounce bags)
1/2 cup packed mint leaves, plus extra sprigs for garnish
1 small onion
2 tablespoons olive oil (optional)
1/2 teaspoon kosher salt
red pepper flakes to taste
black pepper to taste
1/2-1 tsp of garlic powder to taste
2-3 cups chilled water (start with two cups and add more if too thick)
Greek yogurt or creme fraiche (totally optional garnish)
If you have a Vitamix or Ninja, this is the time to let your turbo blender do what it does best.  Otherwise, a regular blender will do the trick.  Just add all the ingredients at once, blend until creamy, pour into bowls – or shot glasses – and garnish with a sprig of mint.  --If you want to add some dairy goodness to your presentation, add a dollop of Greek yogurt or creme fraiche to the bottom of each shot glasses before pouring in the soup, or add a dollop on top.  Yum. Enjoy!
|
Print