by Brandi Savitt – June 23, 2014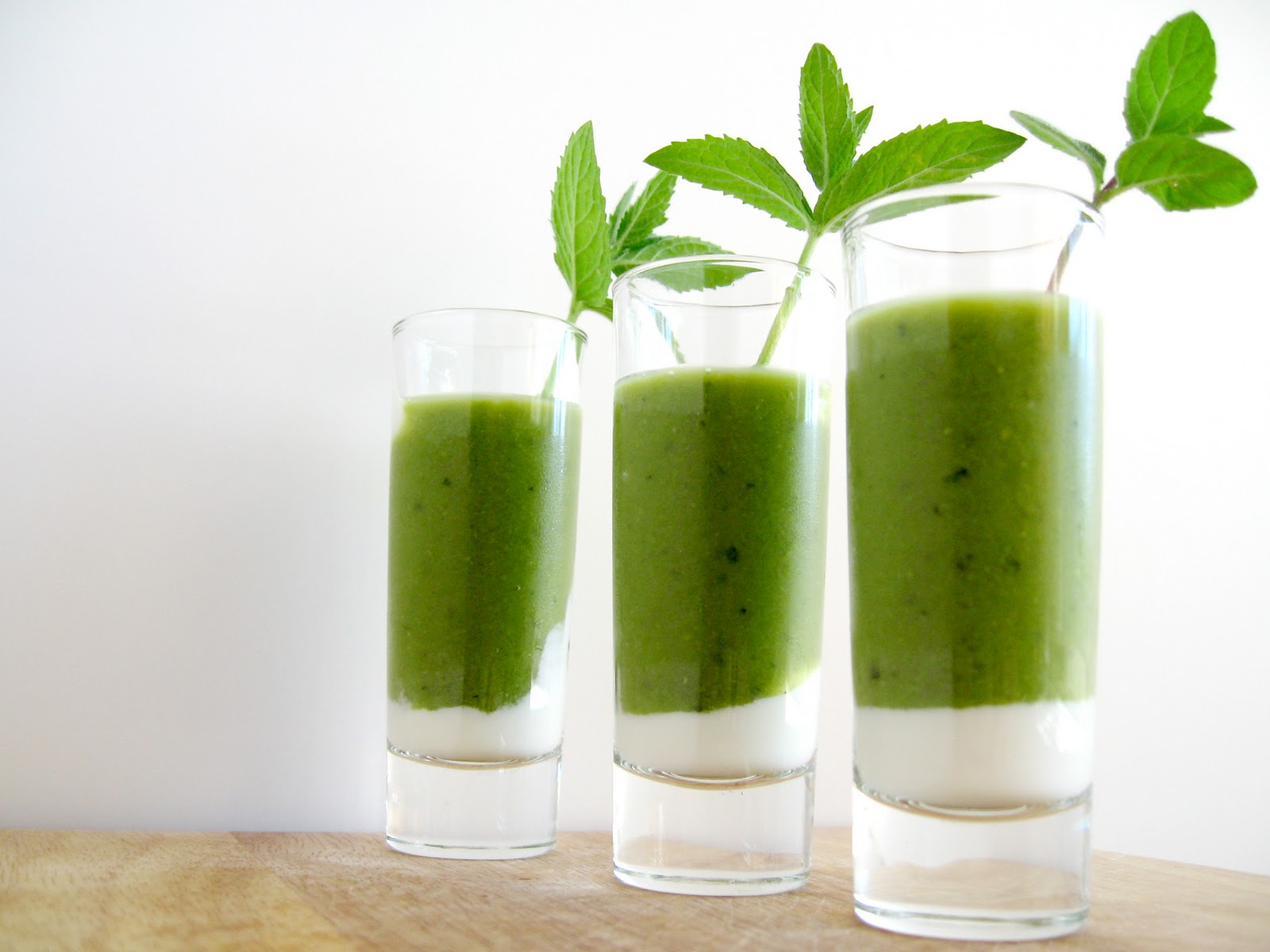 Or maybe even an Amuse Bouche…
Looking to create a fast, fresh and elegant dish to serve your summer guests?  Indulge in one of our amazing chilled soup recipes! Just add summer produce, wash, blend and pour for a healthy and elegant dish – it's that easy.  Serve your favorite summer soup as its own course or as an amuse bouche to activate people's palates before getting the party started. Now get cooking and enjoy!
Chilled Mint Pea Soup
This soup is raw, vegan, creamy and delicious.  You'll be blown away what frozen fresh peas, a little mint and a blender can create.  We love it as a light lunch, but serve it in a shot glass with a sprig of mint, and you have a high class, colorful amuse bouche – compliments of the chef… Click here for the recipe!
Classic Gazpacho
This chilled warm weather fave is a summer fiesta must.  It's garden fresh, simple and it always looks fabulous when served.  Click here for the recipe!
Creamy but Creamless Tomato Soup
Love tomato soup? We do! This dairy free, fast and easy recipe will put a smile on everyone's face. It's amazing served chilled in the summer or warm in the winter. Click here for the recipe!
 Chilled Peach Soup
Shake up your summer menu with this refreshing soup and total crowd pleaser.  It's a palate cleansing treat everyone will love. Click here for the recipe!
|
Print