By Brandi Savitt – June 9, 2014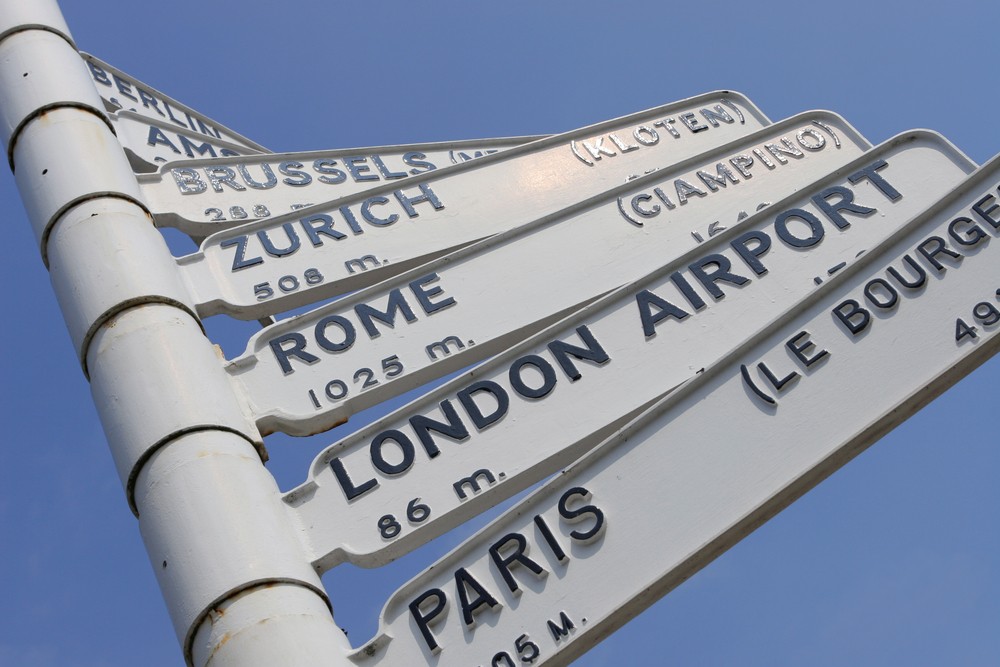 A Little Leg Work can Save Hundreds!
I'm always shocked at how much the airlines jack up the price of tickets to Europe in the summertime, and this season is particularly outrageous!  Experts say that airfare has gone up 10% since last year due to increased fuel costs and a fewer number of transatlantic flights.  And because of less flight inventory (and therefore competition), the airlines have been able to raise their fares and people seem willing to pay the price…
So, in my search to find the best deal possible, I came across this fantastically informative article in the Independent Traveler by Elissa Leibowitz Poma.  Check out Elissa's money saving highlights!
Travel in August
Trends seem to indicate that flights from the United States to Europe are cheapest in August (the later in August, the better). According to the Bing Travel predictor tool, trips from the East Coast to Amsterdam are around $1,200 in June and July, with a brief dip in mid-July, and then hover around $1,000 in August.
*Reality Check – Find a price below $1,000 anywhere in Europe – grab it fast! We doubt you'll see it go much lower.
Flexibility Is Key

Unless there's a specific and unchangeable reason why you have to be in Europe on a certain day, be flexible with your travel dates. Use a flight search site such as Kayak or TripAdvisor Flights and select the "flexible travel dates" option. For example: When I searched for a flight from D.C.'s Dulles International Airport to Charles de Gaulle International Airport in Paris during the first two weeks of July, the difference between the lowest and highest prices was $232.
*Keep in mind, you may need to book an extra night at a hotel or budget for additional meals if you end up extending your trip for better airfare. Do the math to determine if leaving earlier or returning later is worth it — or if an earlier-than-planned return home would save you even more money.
Fly Tuesday or Wednesday
Mid-week flights tend to be cheaper across the board. Aim for Tuesday or Wednesday departures and returns!
Fly to a Gateway City
This rings especially true if you're planning to go to central or eastern Europe — flying to western European cities tends to be much cheaper, and then you can connect with flights on one of dozens of European discount airlines.
London is one of the most affordable hubs in Europe, with a plethora of no-frills airlines like EasyJet and Ryanair. Frankfurt and Amsterdam are two other main hubs to consider. Check out Skyscanner.net or Europebyair.com.  They're the best sites to compare flights within Europe.
*Of course, there are a few caveats. Flights from the United States usually land at London's Heathrow International Airport, while Ryanair flies out of Stansted Airport 65 miles away — so you'll have to connect via shuttle bus and plan on extra travel time. And the budget airlines tend to have much stricter luggage weight limits and smaller maximum sizes for carry-on bags than the big airlines.
|
Print
Pages: 1 2