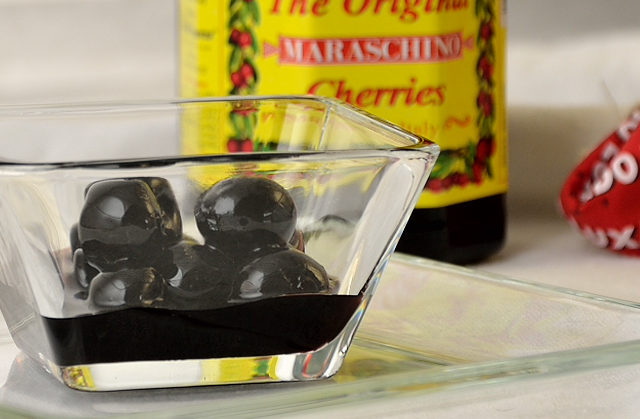 It's Time To Raise The Bar…
As I was replenishing my bar last week, I went to buy another jar of Maraschino cherries – the finishing touch to my favorite drink, the Manhattan.  My sister and brother-in-law urged me to upgrade my cherries – and I am so glad I did!
At first glance, paying close to $16 for a jar of high end cherries in syrup might not seem so Fab & Fru.  Especially when run-of-the-mill, bright red Maraschinos go for around $3 a jar.  But I am so glad I went for the good stuff – it was totally Worth The Splurge!
You'll Never Buy Fluorescent Fruit Again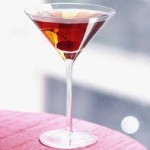 As anyone who has ever bought Maraschino cherries knows, they last for ages, so your investment does yield long lasting results.
Most importantly – there is simply no comparison between the artificially colored, high fructose corn syrup drenched imitators and the lush, complex flavor of a natural, gourmet cocktail cherry.  One you taste the difference, there is no going back. The two brands I have tried and recommend are Luxardo and Toschi.
Instantly Upgrade Drinks & Desserts
One of the Fab & Fru aspects of this garnish is that it instantly upgrades everything to which it is added, giving even mid-shelf liquor a high-end appeal.  And gourmet cocktail cherries are a fantastic way to turn an otherwise cheap dessert into something extraordinary.  Plain vanilla ice cream and store-bought cheesecake are instantly turned into a Fab & Fru treat when you spoon Luxardo cherries and syrup over them!
What other Fab & Fru uses have you found for cocktail cherries?  Any other brands out there you feel are absolutely Worth The Splurge? Cheers!
|
Print