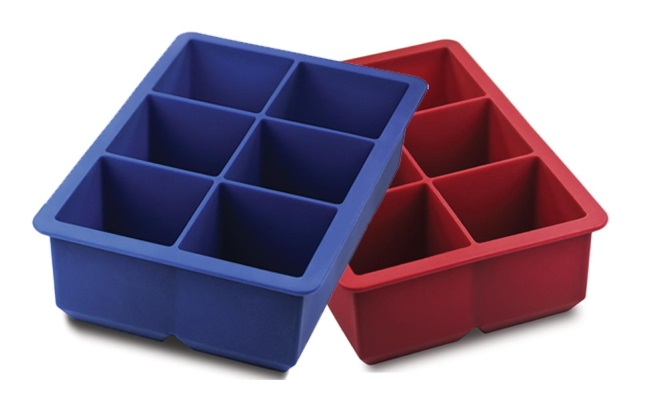 One Gift Fits All
Summer's in full swing, and you're probably fielding all sorts of fab, sun-drenched invitations.  We all know that a Fab & Fru woman never shows up to a gathering empty-handed, right?  But it can be confusing deciding what to bring as a hostess gift.  Our solution? We stock up on BIG, fun ice cube trays in a variety of different colors – it's a one-size-fits-all gift that's perfect for summer!
Ice Ice Baby
We're fans of the Tovolo King Ice Cube Tray (pictured above) available on Amazon for only $8.50 per tray.  In addition to hostess gifts, we like to keep them on hand for birthdays and other celebrations too.  When you want to give a more substantial gift, just add a bottle of alcohol or a cocktail recipe book to the tray and you're set!
A great no-cost way to add some flair is to give the tray with a copy of your favorite drink recipe.  Or – how about a list of creative "cube" ideas such as freezing wine for cooking or making coffee ice cubes for non-diluted iced coffee? You get the idea…
Haste Makes Waste
I always find that I spend way more than planned when I am in a rush to find a last minute gift.  By keeping a bunch of these trays on hand, you can avoid last minute splurges.
Do you have any other stand-by Fab & Fru hostess gifts? We'd love to hear your ideas – Cheers!
|
Print