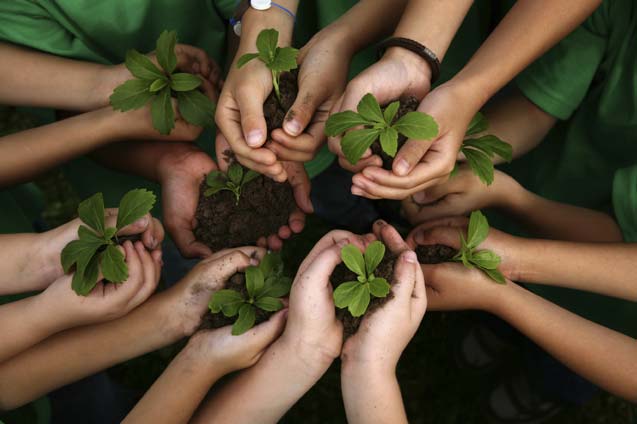 For Peat's Sake!
I love it when Fab & Fru ideas sprout up when you're not even looking for them.  Such was the case at a party the other night, when I was chatting with my friend Judy…
Realizing we had children around the same age (6/7/8), we started discussing ideas for kids' birthday gifts. Which of course led us to talk about how we'd love to avoid contributing to the seemingly endless stream of plastic junk that they lose interest in after five minutes.  It turns out Judy has a great DIY kids' gift idea – one which helps the earth and your wallet!
Seeds of Change
Instead of giving yet another plastic, store bought toy to her son's pals, Judy has taken to giving homemade planting kits!  Not only do kids love to plant the seeds and watch them grow, the gift is entirely biodegradable – and comes in at well under $5!  Here's what you'll need:
Peat pots -You can usually find these little, biodegradable pots selling in groups of 4 or so  for $1.00.  You can get them at Home Depot or on Amazon – and Judy even finds them occasionally at the 99 Cent Store!
Organic Soil - put enough for the 4 little pots in a little bag (since the pots are small she gives each child 4 or 5 of them)
Wildflower seeds – if you buy in bulk to save money, just place some in their own envelope and label what they are
Place the pots, seeds and dirt in a brown paper bag, and tie a nice ribbon around it so they know something special is inside!
Optional – sometimes Judy also includes a jar of wildflower honey with the gift to help kids make the connection between flowers and the food chain (we think this addition makes for a great adult gift as well!)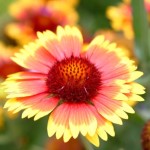 As the plants start to grow, since the peat container is biodegradable, you can literally just stick the entire pot in the ground.  That's a gift that keeps on giving – thank you Judy for the very Fab & Fru suggestion!
We'd love to hear from our readers – what are some of your favorite homegrown kids' birthday gifts?
|
Print