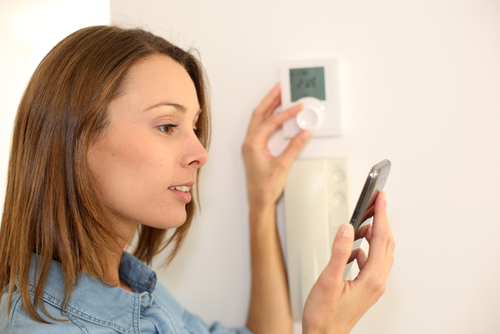 When Jen and Pete decided to spend the month of July with family in Michigan, they offered their Brooklyn apartment for four nights to a good friend who was coming to town for a job interview. Thrilled and extremely grateful, their friend Shelly asked what she could do to chip in.  Jen told her she'd appreciate her paying the $80 fee to get the apartment cleaned after she left, but otherwise the place was hers..
Cut to the week of Shelly's interview – it was super hot, muggy and just plain gross, and she had to crank the air conditioning at night to get any relief. Of course, Shelly was very mindful to only turn the air on when she was home (which wasn't very much). She also made sure the cleaning person came at the end of her stay, and she even left Jen & Pete $30 extra to cover any increase in their electric bill – plus a sweet little thank you gift and a pound of their favorite coffee.
Everything was seamless and great until Jen & Pete came home five days later and found the air conditioner was still on full blast…
Knowing Shelly made an honest mistake, Jen does not want to embarrass her friend. However, they also have an electric bill of $150 for the month the apartment was basically empty! Should Jen tell Shelly about her mistake and ask her to help cover the cost? Or should she just let it go?
What would you do? Tell us what you think!
|
Print