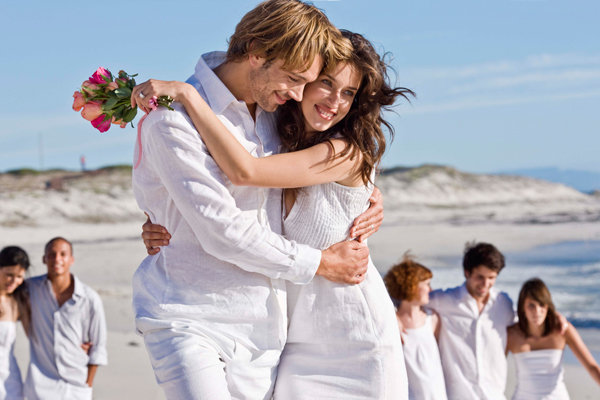 A few weeks ago, Jasmine received a wedding invitation to Kevin and Mindy's upcoming destination nuptials.  Jasmine is thrilled for the couple.  She and Kevin are old friends (in fact they briefly dated ages ago), and she just adores Mindy.  But there's one problem…  It doesn't seem that Kevin and Mindy have invited Jasmine to bring a date.
Most of their other friends are married or in committed relationships, and while Jasmine is not dating anyone seriously, she has just started seeing someone and certainly doesn't want to be ostracized from her friends and stuck alone at the singles table.
So, is it wrong for Jasmine to ask if she can bring a date?  Or should she just suck it up and make the best of it?
Tell us what you think!
|
Print