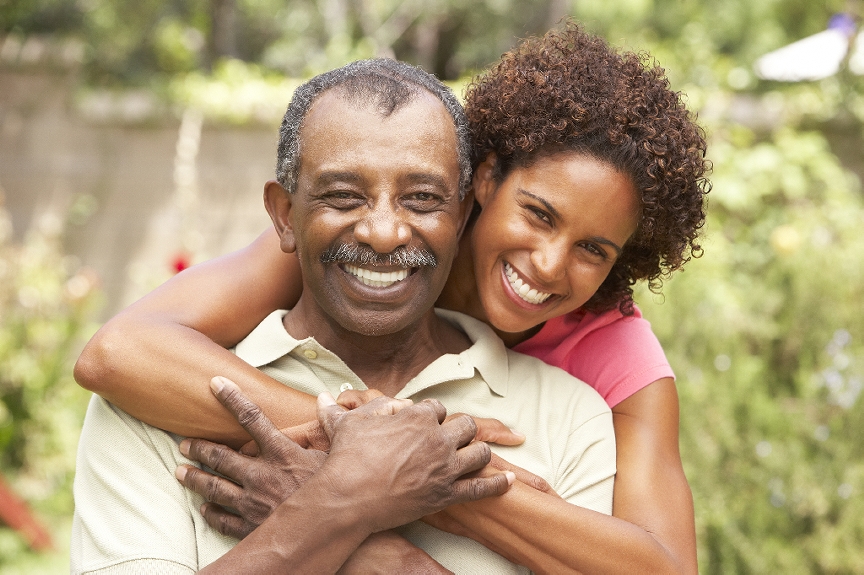 It wasn't until Amie's 73 year old father's transmission blew, and he was stranded on the side of the highway, did she and her sisters find out that he was in serious financial trouble. Amie's dad, Ken, had lost a good chunk of his pension when the recession hit.  Then he also lost some of his wife's social security benefits when she passed away a couple of years ago. Finances were beyond tight, and Ken had been too proud to say anything to his children.  He had missed his first mortgage payment – ever – and now he also needed a new car. It was time for his girls to step in and help out – any way they could…
Living 1,000 miles away, Amie wanted peace of mind that her dad was driving a reliable, gas efficient vehicle. And knowing that she and her husband Jack were in a good place financially, they immediately offered to buy Ken a new car.
Having spearheaded the effort to get her father on better financial footing, Amie emailed her sisters, Joss and Kara, to let them know they too needed to contribute financially in whatever way they could so Ken wouldn't lose his home.  Joss, who lives closest to their dad, was thrilled that Amie had remedied the car situation, but then readily informed her that with college coming up in a few years for both her kids, she was in no in a financial position to help. And then there was Kara, who had moved to France five years ago – who never responded to the request at all…
Upset and disappointed, Amie feels like her father's financial security has been put entirely on her shoulders. She would do anything for her dad, but she also feels completely abandoned by her siblings and thinks they have an obligation to contribute any way they can. While she understands that the three sisters are all in different financial positions – even $50 more a month would make a difference to Ken.
Do you think Amie should continue to try and get her sisters to chip in?  Or should she accept the family dynamics, not cause any more trouble, and focus on doing what she can do to help her dad?
What would you do?  Tell us what you think!
|
Print