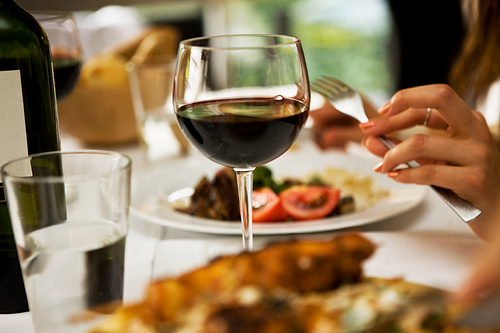 Last night my friend Christy treated me to a delicious thank you dinner for helping her out with a project at work.  When the check arrived, we realized that the waitress hadn't charged Christy for the $15 glass of wine that she had at the bar before I came to join her.  At first, Christy felt guilty and wanted to tell the waitress about the oversight, but then ultimately decided that it wasn't such a big deal… and maybe the waitress had just decided to comp her wine?!
For karma sake, I thought Christy should have been honest and said something (the waitress probably would have comped her the glass anyway), but because she was treating me to dinner, I felt the decision to say something was ultimately hers.
What do you think?  Should Christy have told the waitress about the wine, or was it okay to turn a blind eye to a small mistake in her financial favor?
Tell us what you think!
|
Print