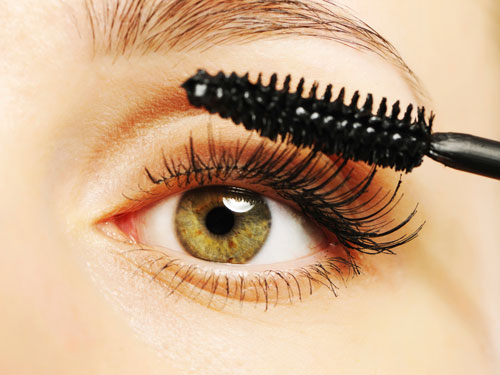 Don't Blink – Or You'll Miss The Fine Print!
I was watching TV this morning, and I saw a Cover Girl mascara commercial featuring some of today's biggest female pop stars. The commercial was touting the mascara's ability to "blast" your lashes, and I was admiring how thick and dramatic their lashes looked…
Then I noticed some small print flash in a corner of the screen – for just a few seconds.  It said: "talent wears lash inserts".  I happened to be standing very close to the tv, otherwise I am sure I wouldn't have noticed the fine print.  I have to admit, I was taken aback.  It seemed less than kosher to me to be selling mascara based on how great these models looked with false eyelash inserts on!
Eye Of The Beholder
Would you feel taken advantage of if you bought this mascara based on the ad and later realized lash inserts had been used?  Or do you just assume that these sort of embellishments are to be expected in advertising?  Would you spend money on a mascara if you knew in advance that the models in the commercial were wearing lash inserts in addition to mascara? Does this sort of advertising impact how you spend your cosmetics dollars?
|
Print