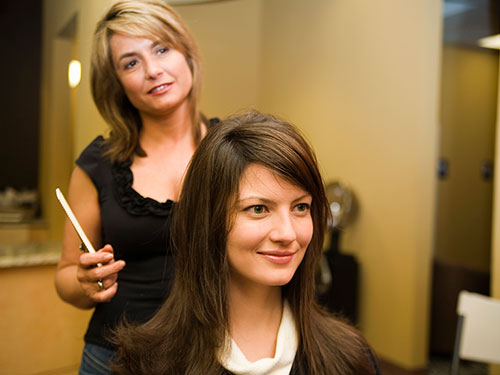 A few days ago, Charley had her hair cut and colored by the same duo who has been styling her hair for years.  She loved her cut, and when her colorist suggested that she wanted to lighten up her ends, Charley agreed to get some highlights – as long as they were subtle.  But once the color processing was over and her hair was styled and dried, Charley noticed that her highlights were so subtle – she couldn't even see them! However, after three and a half hours in the chair, Charley felt like she couldn't sit there another minute.  She convinced herself as soon as she washed all the product out of her dark hair, her highlights would be more pronounced.  But even after her shower the next morning, there was still almost zero contrast…
Charley toyed with just letting the whole thing go.  She really did not want to have to spend more time at the salon or expose her hair to more processing, but after spending $125 on her color alone, she felt obligated to get highlights you could actually see. So, she called the salon, told them what happened, and they told her to come in to get them fixed – no problem.
Charley's redo appointment is at the end of the week. Does she have to tip the colorist and her assistant again for fixing their mistake?  What would you do?  Tell us what you think!
|
Print