by Brandi Savitt – November 17, 2014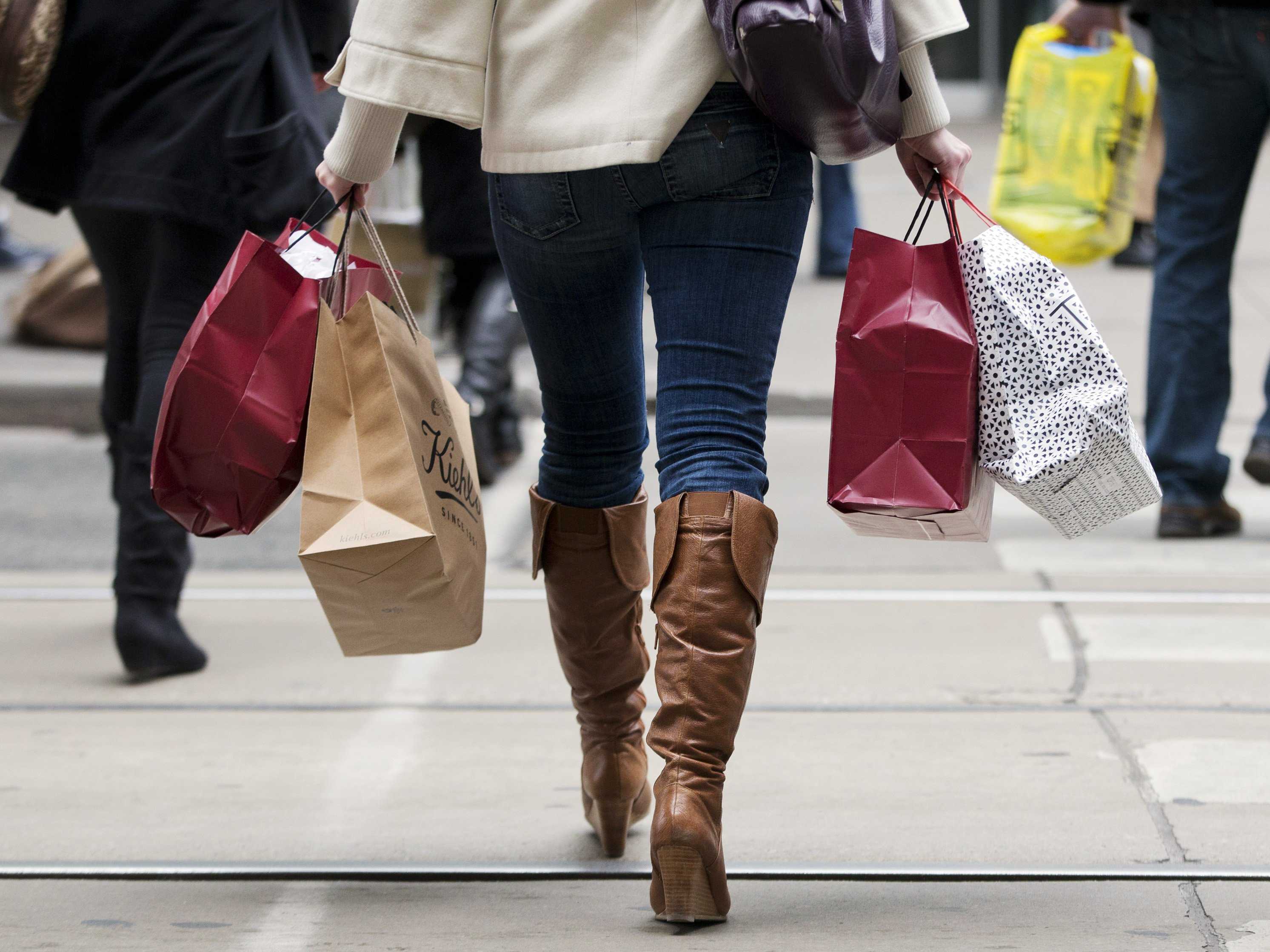 And How to Avoid Overspending
Retailers' expectations for the holiday shopping season this year are high, and they're hoping that we spend BIG!  According to consumer surveys, like the one conducted by Accenture in September, Americans are more optimistic about their personal finances, and a 4-4.5% increase over 2013 holiday spending is predicted.  The survey also suggests that shoppers' enthusiasm for Black Friday deals has reached its highest level in eight years - did you know it could get any higher?
So, what wooing gestures should we shoppers expect from retailers? And what can we do to avoid being so focused on "getting a deal" that we break the bank? Check out our Fab & Fru holiday shopping expectation guide and prepare to spend wisely!
Enticing Us to Spend
According to Money Magazine, it's GAME ON for online and brick and mortar stores. Expect the big box stores to have longer hours and shorter checkout lines. While this can be super convenient it's also a recipe to get you to spend twice as much.
There's nothing like a tired shopper faced with a discount… Make a list and stick to it – just because it's midnight and something is on sale does not mean you need to buy it!
Don't Believe Black Friday Hype
Experts say Black Friday won't have the season's best prices this year. Plan on waiting for the week after Thanksgiving to score even better deals in stores and online.
 Do Your Online Shopping Early
To avoid last year's shipping nightmare, order with ample time to ensure a before Christmas delivery. By ordering early, you will also be able to take advantage of more FREE shipping deals instead of having to pay extra to rush your order and risk it not showing up in time anyway.

Be a Connected, Savvy Shopper
Reduce your urge to make impulse purchases by always checking online for a better price whether you're in a store or browsing the web. In this day and age, there is no reason not to do a quick search for a better deal before heading to checkout.  And if you find a better price online, let the store manager know. They will likely want the opportunity to match or beat that price!
Quality NOT Quantity
While we all love a good deal, buying lots of smaller gifts to make a bigger pile isn't necessarily the best strategy. Once your kids are over the initial excitement of all the presents, they'll likely lose interest in most of their toys. Buying more is not only potentially wasteful, it will likely cause you to spend more money – even if things seem cheap.
 STAY TUNED FOR OUR FAB & FRU 2014 HOLIDAY GIFT GUIDE!
|
Print