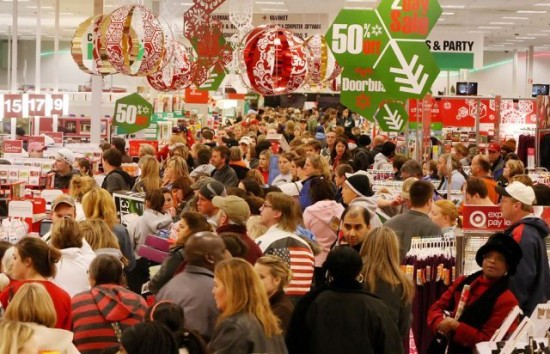 After that last slice of pumpkin pie are you going to chill out on the couch – or hit the mall?  Everyone seems to have an opinion about the growing number of stores opening on Thanksgiving Day – and we're wondering what you think…
Some of our friends think it's absolutely horrible that some stores will be open for business on Thanksgiving.  Many bemoan the (further) commercialization of the holiday, while others say that they feel bad for the employees who are working on Thanksgiving Day.  Still others think it's a great opportunity for workers who want to earn extra money – especially if they are earning holiday rates!
So – what do you think? Will you be heading out to the stores on Thanksgiving Day?  Or does the mere thought of it offend you? Is there a big difference in your mind between shopping on Thanksgiving Day and waiting til 5am the next morning for the Black Friday rush?
Whatever your opinion – we wish you a happy, healthy, and very Fabulous & Frugal Thanksgiving!
|
Print