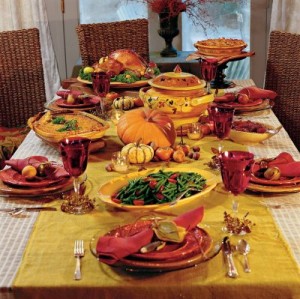 Mom's Time & Money Saving Advice

It's less than two weeks until Thanksgiving – and a little planning now can save you lots of time and money when it's crunch time.  So I turned to my mom, Nancy, to get her Fab & Fru Turkey Day tips — ones that you can start preparing right now!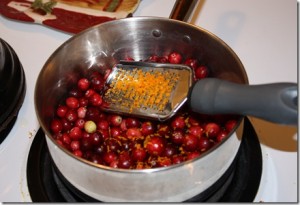 Chop, Prep & Freeze
Sautee the celery and onions for the stuffing a week ahead and freeze them – it sasses up her Fab & Fru Pepperidge Farm stuffing and saves her loads of prep time the day of (this tip works for homemade stuffing as well)
Make and freeze mashed sweet potatoes ahead of time
She freezes pies ahead of time too – most pies freeze well, you don't have to be baking away the day before
She also makes her fresh cranberry sauce ahead of time and freezes it too
Improvise & Make Do
Another money saving tip – sometimes holiday recipes call for buying ingredients you only need a pinch of and then they sit in your cabinet forever.  When mom makes her own whipped cream, instead of buying a bag of confectioners sugar which, as she puts it, "will sit in your pantry for the next 40 years" she just uses regular sugar and it comes out great.  Whenever I start to freak out about not having a specialty item, I think back to the first Thanksgiving and figure they probably had to make do with what was on hand, too…
Skip the Appetizers & Save
Of course this is a holiday celebrating abundance, but less really is more. For starters, mom suggests that you skip appetizers all together!  Thanksgiving is such a big meal – no one needs pricey nibbles before to ruin their appetite.
Don't Waste Money on Extra Garnishes & Relish
Mom also points out that little extras add up.  You might usually have pickles, olives and a green salad to accompany your meal– but for Thanksgiving you really don't need any of those!  It might just seem like a couple dollars here and there but all the extras really add up.
And speaking of extras, Mom also suggests skipping the garnishes you might use to decorate the turkey platter.  Sure, spiced peaches and crab apples are nice to look at, but they are pricey –  and as soon as you carve the turkey you'll be moving it all aside anyway.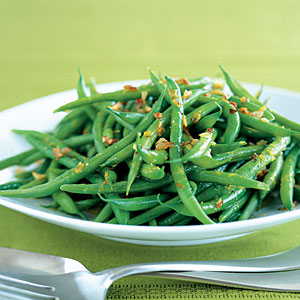 Switch Out Pricey Ingredients
You know how fashion experts tell you to look at yourself in the mirror before you leave the house and take off one piece of jewelry?  Well, we suggest taking the same approach to your Thanksgiving dinner – except do it now – not the day of!  Look through your menu – are you planning on making dishes with lots of pricey ingredients?  See where you can replace!
Fresh Brussels sprouts with pecans and Parmesan might be on your list, but consider that fresh steamed green beans are a crowd pleaser for a fraction of the price.  Again, be wary of any recipes on your list that call for tons of different ingredients – you'll end up spending on a fortune on spices and odds and ends when really a simple dish seasoned with salt and butter is just as tasty!
Don't be nutty! If you are having kids at your meal it pays to just make simple dishes everyone will eat.  A good rule of thumb is that nuts are expensive to buy and a lot of kids (and adults) can't eat them due to allergies.  So why don't cut the nuts out all together (save for your Auntie's pecan pie recipe) and that way all your guests can enjoy the dishes and you can savor the savings! For a penny pinching recipe from our archives that is sure to please, check out our Couch Cushion Corn Casserole – a winner with all ages.
Centerpieces
You know we are all about the Fab & Fru centerpiece.  No need to start ordering pricey floral arrangements.  We love the look of a simple fall colored fruit bowl – then your guests can have a piece for dessert if they'd like (though odds of this are low with all the pies we're sure you're planning on serving). A week out you should have your bowl or basket picked out and clean, ready for fruit.  And remember, if it is a deep basket, you don't have to spend a fortune on fruit to fill it up.  Just save some paper bags from the grocery store, rips them and crumple them up to fill the basket, and just set fruit on top – it will look like a full basket and you will have saved bucks!
As always, we are particularly thankful for our readers this holiday season — get ready to gab and gobble – without spending a bundle – this Thanksgiving!
|
Print