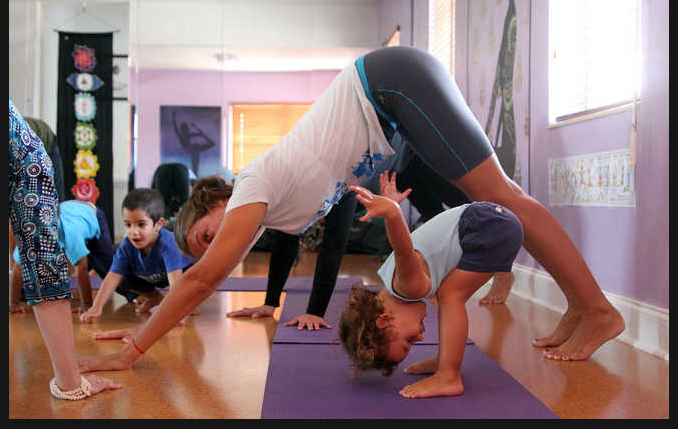 Yoga friends Beth and Katherine absolutely love the Mommy & Me class at their favorite yoga studio. But last week when the two ladies were chatting after class, their toddlers got in a scuffle over a toy.  All of a sudden, Katherine's daughter, Sid, shoved Beth's son, Marco, into a display of essential oils and creams. Tough guy Marco didn't even shed a tear when he fell – and a $40 bottle of face cream crashed to the floor.
At first the moms were understandably more worried about their kids and the broken glass than the merchandise itself.  But when the receptionist presented the ladies with a $40 bill, the typically zen vibe of the studio turned sour.  Katherine immediately offered to split the bill with Beth, and Beth begrudgingly agreed.  But after a moment of clarity, Beth became annoyed.
From Beth's perspective, her child was the one pushed – if anyone was to pay, shouldn't it be Katherine?  And more importantly, what is a fragile and expensive display doing in an area where children are encouraged to gather?  After the amount of money both she and Katherine pay to go to class twice a week, shouldn't the studio take some responsibility and absorb the cost of the accident?
What would you do? Should the two ladies keep quiet and split the bill? Should Beth tell Katherine it is her responsibility to pay? Or should the moms talk to the manager, apologize and ask them to child proof their reception area – and say the bill is unfair?
Tell us what you think!
|
Print