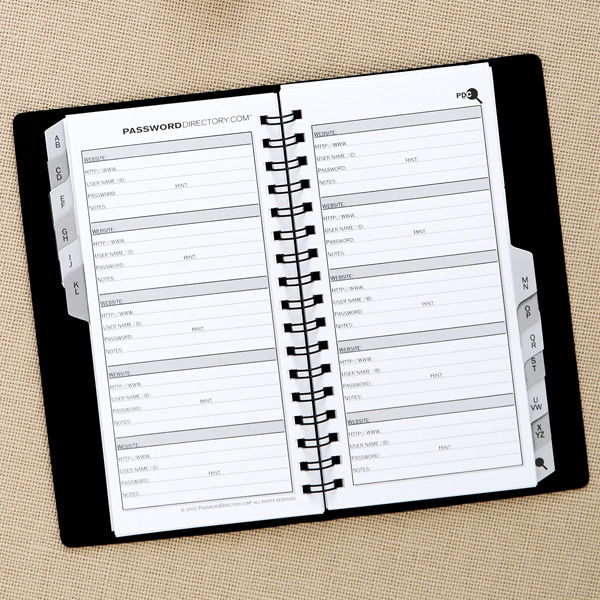 Great Holiday Gift – For Under Ten Bucks!
I am forever forgetting my passwords which had led to more wasted time than I care to admit.  The good news is a nine dollar purchase at the Container Store turned it all around for me. If you are looking for a great gift under ten bucks, the Password Directory is a no-brainer!
I was in the checkout line when I saw this little journal placed right near the registers.  And, as intended, it got my attention. I always (ok, usually) try to resist these checkout line purchases, because 99% of the time they end up being a waste of money.  But I am happy to report this impulse purchase was a winner! And, to add to the savings, today, Sunday December 7th, Container Store is offering FREE SHIPPING site wide – how Fab & Fru is that?
I started filling out my directory the second I got home (well, at least the passwords I was able to remember) and I felt instant relief from my state of chronic disorganization.  Now my only challenge will be to remember where I put the journal…
|
Print