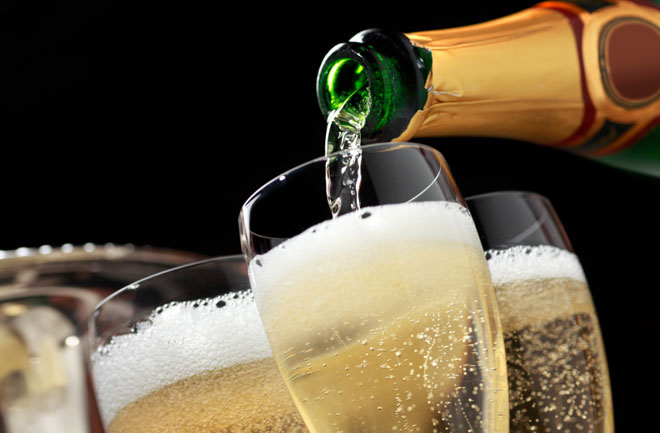 Our friend Hannah emailed us this morning with a very time-sensitive question.  She is going to a New Year's Eve party at her friend Claire's tonight and was asked to bring a bottle of Prosecco or some sort of Champagne-y libation.  She looked in her fridge and saw that she did indeed have a chilled bottle of Prosecco all set and ready to go – victory!  But just then she remembered that it was the same bottle Claire had given to her when she came to Hannah's house for a dinner party a couple months back…
Hannah wants to know if it's ok to re-gift the bottle back to Claire.  She feels that since it's a common brand of Prosecco, Claire might not even realize she's getting her own bottle back.  And, plus, even if she did — so what?
Some of our friends think it's fine to do, and that perhaps it might even help to make a joke out of it when Hannah presents the bottle.  Others think that it not only looks cheap, but it also makes Hannah seem ungrateful for Claire's gift.
So – what do you think? Should Hannah buy a new bottle to bring to her friend's house?  Or just dress up the existing bottle with a nice gift bag and re-gift it – back to the original gifter?  What would you do?
Wishing all of you a very Fab & Fru 2015!
|
Print