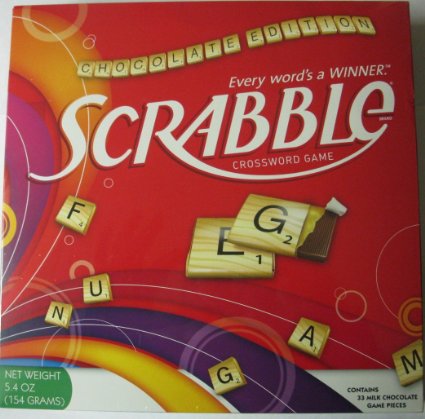 Eat Your Words
On a last minute dash to find an inexpensive – yet unique – holiday gift? We found one the other day which is a totally Fab & Fru crowd pleaser!
While running (literally) through Target, I saw what I thought was a Scrabble board game – but then realized to my delight it was Chocolate Scrabble!  An edible edition of the classic game – for only $10? I felt like a winner already.  And if Scrabble's not your thing, it also comes in chocolate Candyland and Monopoly versions.
It's tough to find gifts that are affordable and appropriate no matter what your age or gender – which is why these chocolate games are a top Fab & Fru pick this year.  And it makes a perfect hostess gift – sure to stand out amongst all the bottles of wine guests tend to bring. Wishing you all a Fab, Fru and delicious holiday season!
|
Print