by Brandi Savitt – Revised January 5, 2014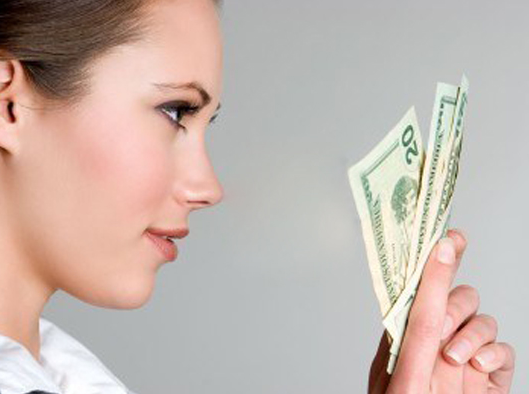 Change One Habit & Save Hundreds
Welcome to the new year!  As we all dive back into the grind of our regular routines, we want to give you a little cash incentive to help you stick to your new year's resolutions.
Check out these five all time favorite Fab & Fru habit changers.  Here's to a healthy, happy, and prosperous 2015!
Lose Weight & Save Money
Losing weight is always the number one new year's resolution, but sticking to a diet is not easy – and often not sustainable.  So, DON'T try and change everything all at once.  Start by cutting out just one unhealthy snack a day.  For example, if you stop eating that daily afternoon candy bar, you will not only automatically lose about 12 pounds in a year — but at a dollar a snack, you'll also save over $365 bucks!
Stop Smoking & Save
I don't have to tell you the health benefits that you will gain by quitting smoking, but have you ever added up how much you spend on your habit? Cigarettes costs around $12.50 a pack in New York City.  That means if you smoke a pack a day and quit, you will also add an extra $4,562.50 a year to your bank account by the end of the year.  Holy smokes!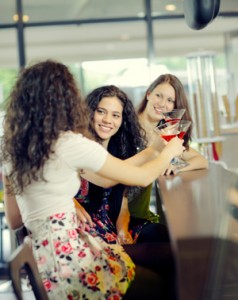 Drink Less & Save More
Drinking too much, too often, is not healthy for anyone.  And ladies, do you know how many calories are in a glass of wine?!  That said, unless you have a serious drinking problem and need help to quit completely, cutting back on social drinking doesn't have to be as difficult as you think.
Let's say you meet up with friends for cocktails every Friday after work and have 3 drinks each time.  At $10 per cocktail, and over 100 calories, if you cut back by just one drink, you just may shed some pounds while saving over $500 a year!
Turn Your Starbucks Addiction into a Money Saving Treat
You don't have to give up your latte fix completely, but by making your coffee at home just 4 days a week, and treating yourself to a $4 latte the other 3 days, you will save about $600 by the end of the year!
Spend More Quality Time with Friends & Family
Spending more time with friends and family tops every new year resolution list out there.  So, instead of going out for an expensive dinner, the next time you get your friends together, invite your pals over instead!  You can create a lovely atmosphere and cook a delicious yet affordable meal, for WAY less than eating out.  Have your friends each bring a bottle of wine or dessert, and everyone will easily save $30 or more each while having just as much fun – because you're together!
Remember – small changes can yield big results.  HAPPY NEW YEAR!
|
Print