by Alexandra Pauline – revised January, 2015


Cheap Tricks for Healthy Skin
Is winter weather wreaking havoc on your skin?  Check out these Fab & Fru tips to keep your skin looking great – without buying pricey products!
Moisturize Naturally
Seal in the moisture by applying  plant-based oils like cocoa butter, aloe vera or jojoba on your face and body right when you get out of the shower.  A tiny bit of these affordable oils goes a long way, and will help protect your skin from the elements.  Rub a little on you lips for some moisturizing luster too!
Homemade Masks
There's nothing better than a cool face mask to refresh your skin.  No need to spend your cash on store bought products- everything you need for an amazing face mask can be found right in your own kitchen!  Celebrity stylist Sherri Jessee said, "A great way to keep dry winter skin at bay is by mixing one egg with Greek yogurt.  After your mixture is made apply it straight to your face and leave it on for five minutes and then rinse and pat your face dry."
Sweet Exfoliation

To help keep your skin soft and glowing, it's important to exfoliate your skin once a week.  The sweetest part: good old sugar is an excellent exfoliant!  The rough texture gently scrubs away dry skin and helps clear pores.  To create a sweet smelling scrub, take an equal amount of olive oil, white sugar and brown sugar, and then add 6 drops of vanilla extract.  Massage the mixture right onto your face in gentle circular motions and soak in the beautiful aromas while you exfoliate!
Recycle Your Coffee Grinds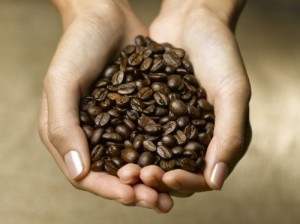 Looking for another deep cleaning face and body scrub that will leave your skin silky soft plus help to lighten rough skin on your elbows?  Concoct your own inexpensive coffee exfoliant!  Just take your morning coffee grinds and mix in a tablespoon of lemon juice.  It's a little messy when you apply the scrub, but you'll be shocked at how good your skin looks & feels! (Steph and Brandi SWEAR by this one – one try and you will be hooked…) *This is not a gentle exfoliant and provides a deep cleaning.  If you have sensitive skin, do not use the sugar or coffee method more than once a week.
What are your Fab & Fru secrets to keeping your skin looking and feeling great during the winter months?!
|
Print