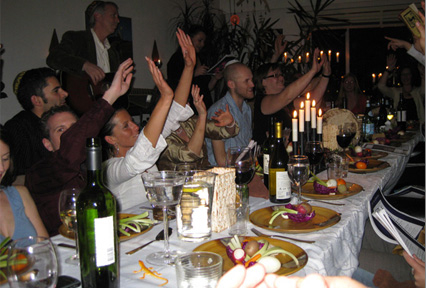 Save on Your Seder by Keeping It Simple

Passover is one of my favorite Jewish holidays.  Planning and prepping the Seder table, with all of its historic significance, is a really wonderful family tradition.  Our favorite Passover recipes happen to be perfect for any dinner – we make them all throughout the year!
Because the traditional Passover Seder requires many predetermined elements (bitter herbs are not optional!), I like to try to keep the rest of the meal as simple as possible. Also, because Passover usually means cooking for a crowd, it is extra important to keep costs down.  I prefer to prepare the entrees the night before to keep the day-of prep as stress-free as possible.
One of the easiest ways to make your Passover meal cost effective is to focus on simple recipes. The following Fab & Fru recipes are short on ingredients and long on taste!
Print