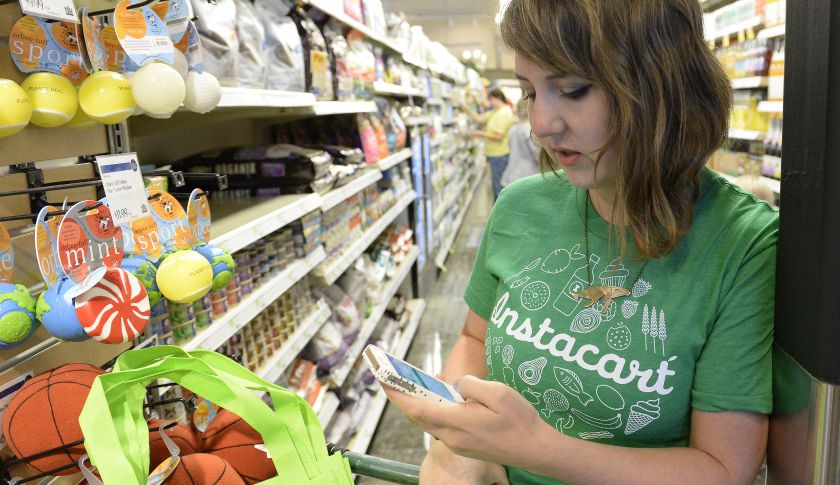 Goodbye Grocery Store
I really hate going to the grocery store. I live in LA, which means it's not only a traffic-filled drive to the store, but also a monumental battle for parking once I get there.  So, when a friend recently told me about grocery delivery service Instacart, I was intrigued. And a bit skeptical. Sure, it would save me time – but how about money? Here's the deal…
How It Works
You place your order online – choosing from a variety of stores in your area. Then an Instacart employee does the shopping for you and delivers the groceries to your door. If items are out of stock or need to be replaced, your Instacart shopper will call you from the store.  Your order arrives at the time you request and that's it – no money changes hands as it's all been handled online.
What's The Cost?
There are, of course, fees involved with this service.  For starters, there is a delivery fee.  For orders over $35, this fee runs $5.99 for delivery within an hour and $3.99 for delivery within two hours.  Then there is the tip you give to your delivery person (you choose the amount).
The biggest knock against Instacart has been the mark-up added onto items from certain stores. When you look up the stores in your area, some will say "same prices as in store" and some will not. The stores that mark-up prices seem to be about 20% or so higher than in-store.

Of course, you can avoid the mark-up by only using stores without it. But, when that's not possible, I still find that I come out ahead financially. This is because whenever I am physically in a store I always end up buying a few extras that were most certainly not on my list – gourmet sandwich for the ride home, $6 organic smoothie, or perhaps some fabulous cheese that caught my eye…
But when I shop online, it turns out I actually stick to my list!
Browsing food online is just not as much fun as doing so in the store – at least for me. I've found that simply sticking to my list more than outweighs any additional mark-ups I might incur.  And as for the tip and delivery fee – I will gladly pay these in exchange for getting an extra two hours in my day – not to mention the gas I am saving.
Fab & Fru … Or Not For You?
Have you tried Instacart? If so – what are your thoughts? Do you think it's the best thing since sliced bread – or are you uncomfortable with the idea of a stranger doing the shopping for you? We want to know what you think!
|
Print